Native American Heritage Month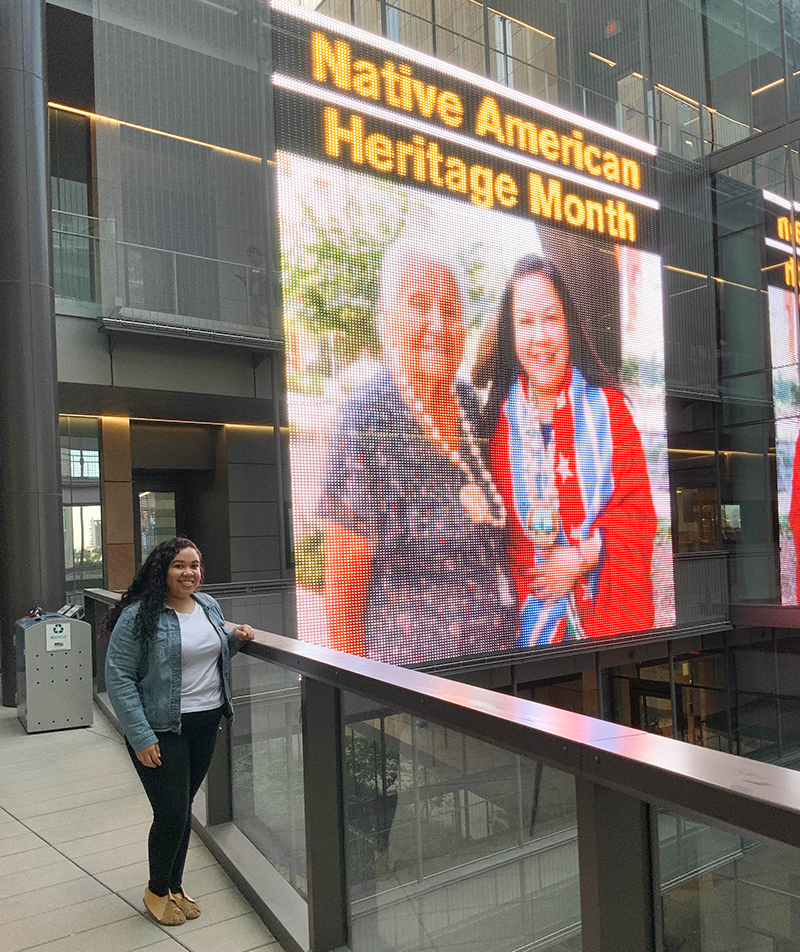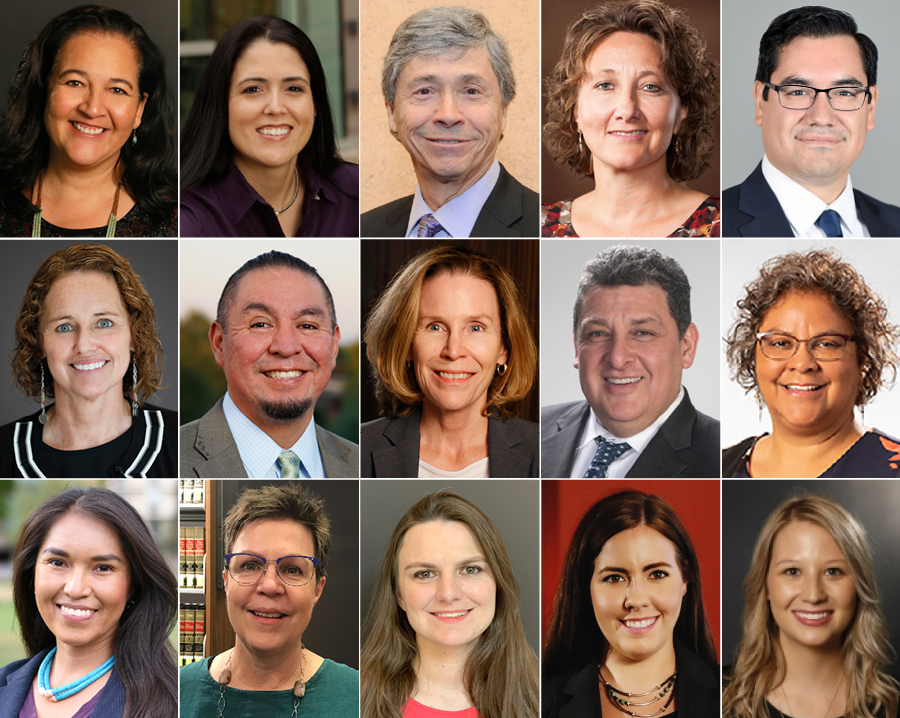 Kate Rosier (Comanche), ILP Executive Director and Assistant Dean of Institutional Progress
Patty Ferguson-Bohnee (Pointe-au-Chien), ILP Faculty Director and Indian Legal Clinic Director
Professor Robert Miller (Eastern Shawnee), Willard H. Pedrick Distinguished Research Scholar and Director of the Rosette LLP American Indian Economic Development Program
Professor Stacy Leeds (Cherokee), Foundation Professor of Law and Leadership
Professor Trevor Reed (Hopi), Associate Professor of Law
Professor Ann Marie Bledsoe Downes ('94) (Winnebago Tribe of Nebraska), Professor of Practice and Director of the Indian Gaming and Tribal Self-Governance Programs
Professor Derrick Beetso ('10) (Navajo), Director of the Indian Gaming and Tribal Self-Governance Programs
Professor Helen Burtis ('07), Faculty Associate
Professor Lance Morgan (Winnebago Tribe of Nebraska), Faculty Associate
Professor Pilar Thomas (Pascua Yaqui Tribe of Arizona), Faculty Associate
Danielle Williams (Navajo), Program Coordinator Sr
Theresa Beaulieu

(Stockbridge-Munsee)

, Program Coordinator

Honore Callingham ('18), Senior Specialist, Indian Legal Clinic
Torey Dolan ('19) (Choctaw Nation of Oklahoma), Native Vote Policy Fellow, Indian Legal Clinic
Blair Tarman ('21) (Chickasaw), Native Vote Policy Fellow, Indian Legal Clinic
In addition to the JD program, we also offer a Master of Laws (LLM) program and Master of Legal Studies (MLS) program. 

We've expanded our presence in Nebraska, California and Washington, D.C. We are a growing network because law is a growing field. Over 375 ILP students have graduated from ASU Law and over 150 received a certificate in Indian Law. 
Today, we are proud to have 72 students representing 36 tribes: 44 JD, 1 LLM and 27 MLS. 
To our entire ILP family: Happy Native American Heritage Month!