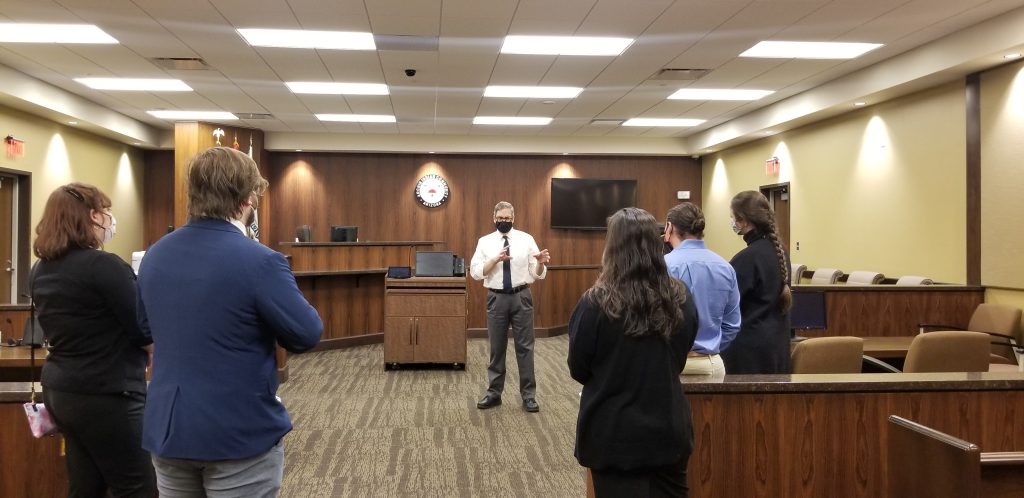 The Indian Legal Clinic started off the semester with a visit to the Ak-Chin Indian Community Tribal Courthouse on Jan. 21. Chief Judge Yancy Jencsok led the tour for Professor Helen Burtis ('07) and student attorneys Gwendolyn Bell (2L), Ryan Maxey (2L), Lena Neuner (2L), Claire Newfeld (2L), Ravynn Nothstine (2L), and David Streamer (3L). Clinic students will become authorized to practice law before the Ak-Chin Indian Community Court and represent defendants.

"I have never been to a tribal courthouse, so it was an awesome experience to see and tour the courthouse with Chief Judge Jencsok," said Streamer. "It was refreshing and inspiring to hear about Chief Judge Jencsok's work and positive experiences with tribal courts, but more importantly it was nice to see that tribal courts like Ak-Chin Indian Community are operating, growing and have knowledgeable staff and judges like Chief Judge Jencsok."

"It's an empowering feeling to see a tribe exercise their sovereignty and jurisdiction," said Nothstine. 

"Tribal courts are a literal concrete expression of a tribe's sovereignty and it was an honor to have this opportunity to speak to Judge Jencsok about the role of the court in the community while familiarizing myself with a court I'd be practicing in with the clinic," said Maxey.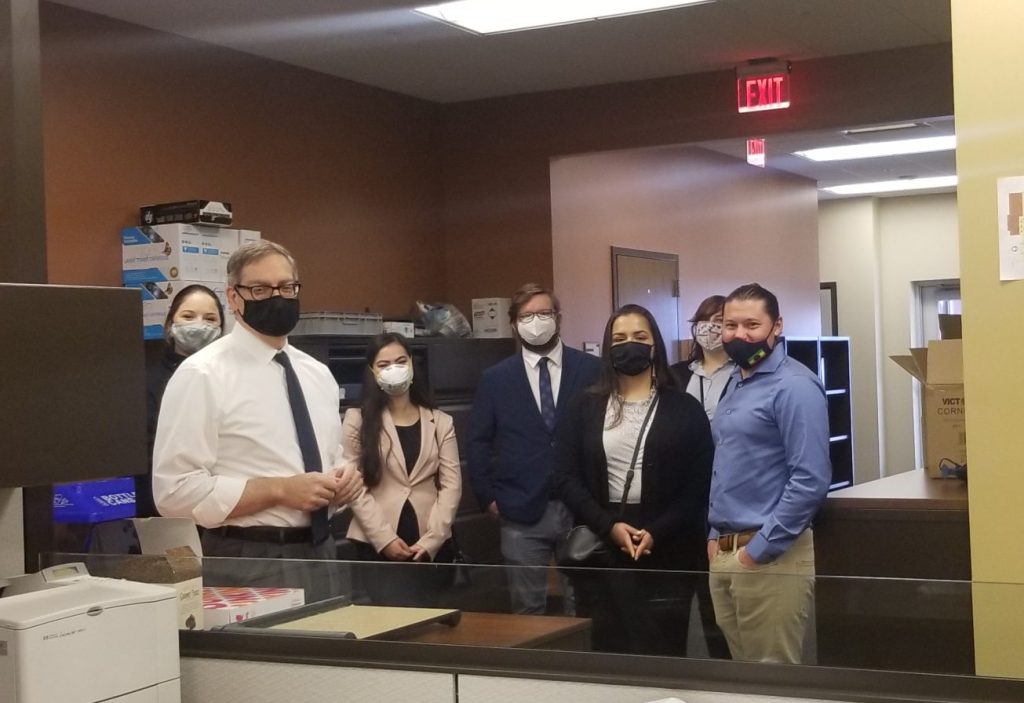 We appreciate the Ak-Chin Indian Community Tribal Courthouse and Chief Judge Jencsok for the continued support.