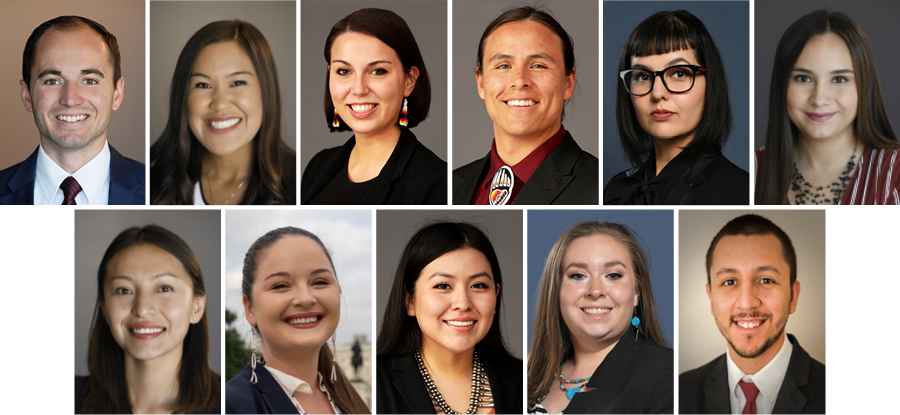 Twelve ASU Native American Law Students Association (NALSA) students received the Native American Bar Association of Arizona (NABA-AZ) Scholarship for their academic achievement at the "NABA-AZ Seven Generations Virtual Awards Event and Silent Auction." Congratulations to all the recipients, especially our ILP students: Hilary Edwards (3L), Dallon Echo Hawk (3L), Brittany Habbart (2L), Michael LaValley (2L), Victorialyn McCarthy (1L), Brianna Minjarez (3L), Cierra Moore (3L), Lena Neuner (2L), Taylor Norman (2L), Autumn Shone (2L), Alexandra Trousdale (1L) and Ruben Zendejas (2L). 

"NABA-AZ is proud to support these talented law students," said NABA-AZ President and ILP Executive Director Kate Rosier. "The future is bright!"

We appreciate the committed support of NABA-AZ.