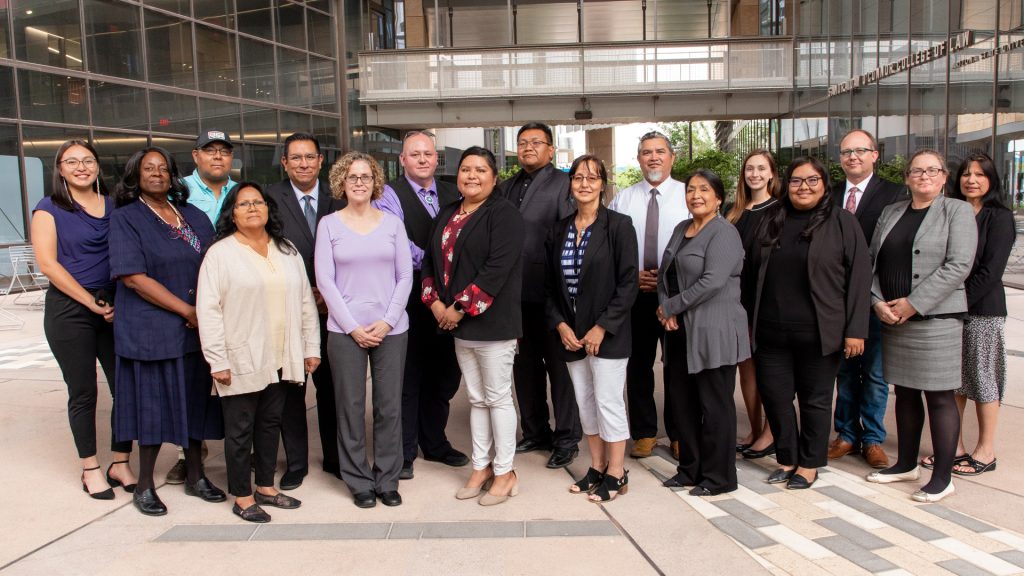 After a multi-year postponement due to pandemic-related safety concerns, the Indian Legal Clinic was very excited to once again present its bi-annual Tribal Court Trial Skills College for tribal court practitioners.  
  
The Trial Skills College was an intensive, four-day session that provided practical, hands-on training for advocates to develop and refine the skills necessary to try cases in tribal court. The program culminated in a mock trial held on the last day. 
  
Held in May, twelve tribal court advocates from Arizona, New Mexico, Wyoming and Montana participated.  
  
Students praised the program for the guidance it provided them and the cameraderie experienced throughout the event. In addition to the classroom and simulated training received, the Trial Skills College provided the tribal court lay advocates with a rare opportunity to gather and share with others in similar positions at other tribal nations.  
  
ASU Law alumni served as trial consultants for the students and presented as members of the faculty on topics ranging from ethics to closing arguments including Landon Antelman ('11), Fernando J. Anzaldua ('13), Derrick Beetso('10), Helen Burtis ('07), Jennifer Giff ('95), Ed Hermes ('13) and Ben Rundall('14). The Honorable Anthony Hill ('06), Honorable Kaniatarí:io Jesse Gilbert('07) and Kevin Pooley ('15) served as judges during the simulated trial.  
 
Other experienced litigators and judges who volunteered their service included Eric Dahlstrom, Louis Mallette, Sonia Martinez, Pilar Thomas, Jose Valles, and the Honorable Ida Wilber. 
____
Helen Burtis ('07)
Faculty Associate, Indian Legal Clinic, ASU Law