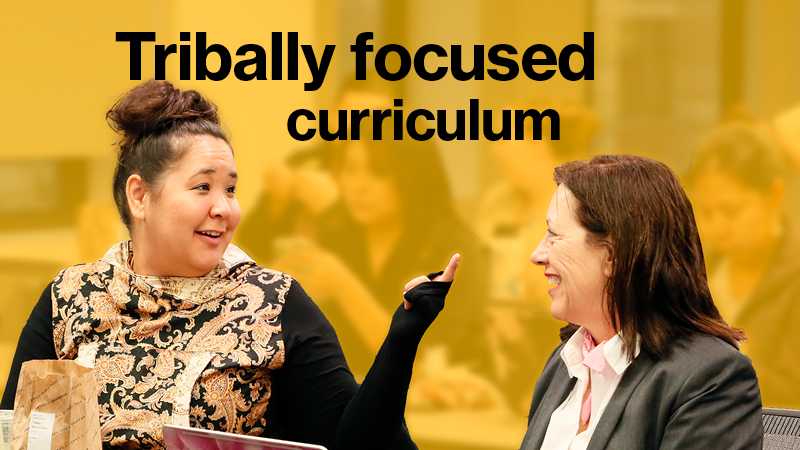 The mission of the Indian Gaming and Tribal Self-Governance programs (the Programs) at ASU Law is to equip professionals with a background in federal Indian law through meaningful learning experiences, career development and exploration. This year, 25 enrolled students actively engaged in focused curriculum in Indian Gaming, Tribal Self-Governance or Federal Indian Law or Tribal Policy, Law and Government taught by Director Derrick Beetso ('10), Professor Michael Hoenig, Professor Jay Spaan and Professor Paul Spruhan.

In August, to kick-off the academic semester, the Programs hosted the webinar "Indian Gaming in Texas: A Discussion About a Recent Supreme Court Victory." Beetso joined attorneys Brant Martin, counsel for Ysleta Del Sur Pueblo, and Fred Petti, counsel for the Alabama-Coushatta Tribe of Texas, to discuss the recent 5-4 victory for the Ysleta Del Sur Pueblo in a pivotal gaming dispute with the State of Texas before the United States Supreme Court.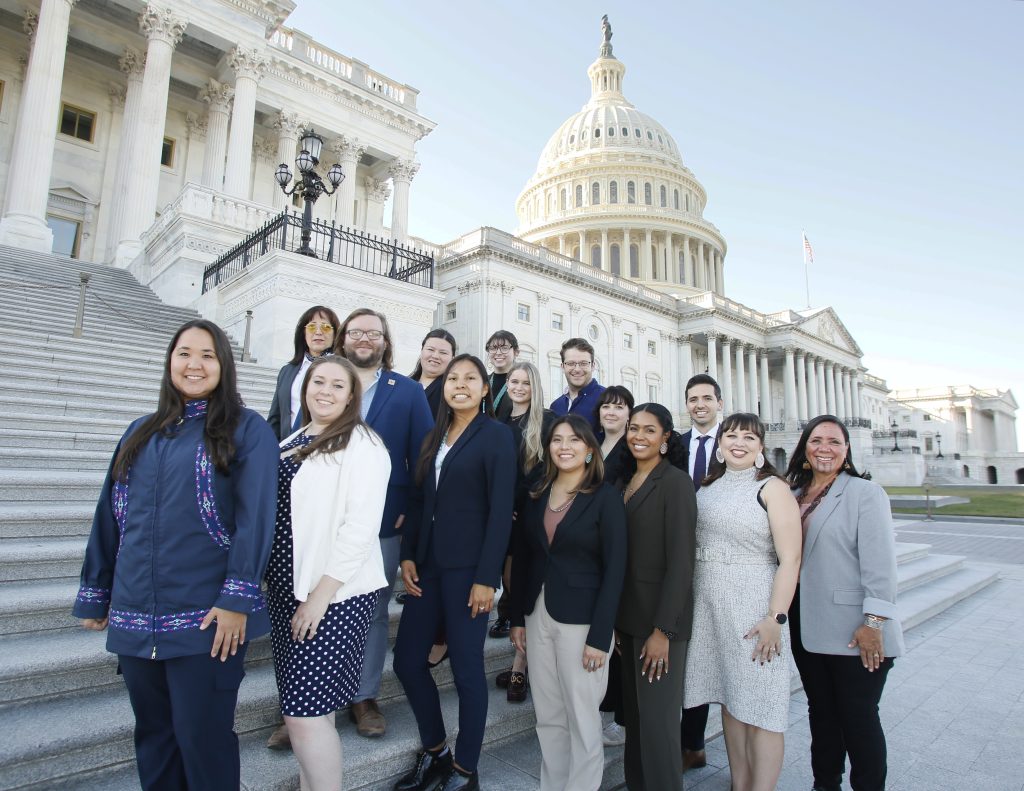 In October, Beetso taught the Indian Legal Program's (ILP) traveling class Federal Advocacy for the Tribal Client in Washington, DC. The class, held over the fall semester break, introduced 17 students to how federal Indian policy is shaped, moved, and implemented inside the Beltway. Students visited key offices and federal officials during their week in D.C., and local practitioners were gracious enough with their time and stopped by ASU's Barrett and O'Connor Washington Center to share some practice tips. The fast-paced week ended with an amazing conversation between the students and ASU ILP alumni working in D.C.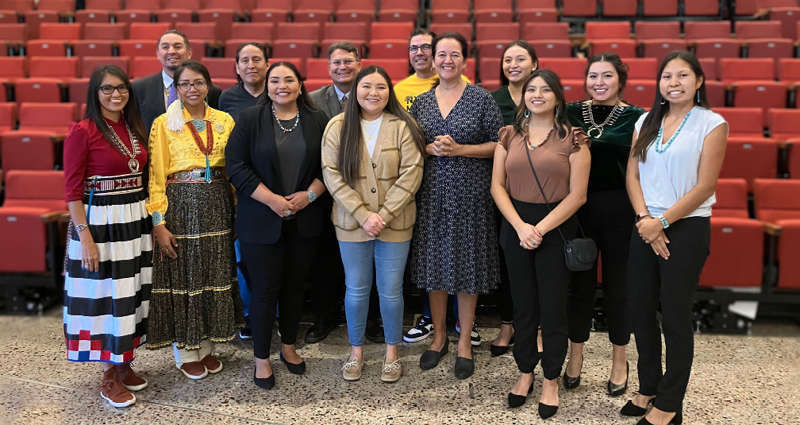 On Oct. 22, the Programs helped support the democracy and self-governance of the Navajo Nation by moderating a presidential candidate debate in the W. P. Carey Armstrong Great Hall between the two final candidates running for President of the Navajo Nation: then-President Jonathan Nez and current President Dr. Buu Nygren. Beetso moderated the proceedings while Diné students and staff announced the questions submitted by the public. Many Navajo citizens living in the Phoenix-area attended this event and appreciated the law school's support for Navajo democracy.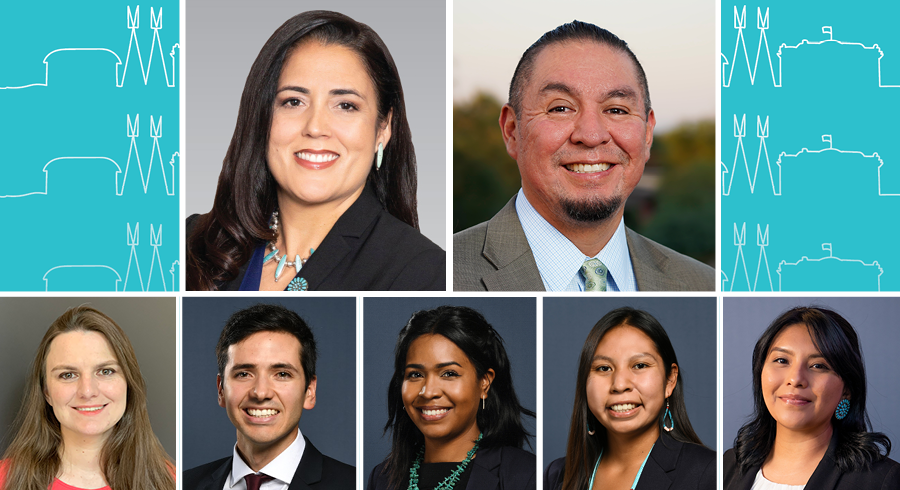 For Indian Legal Clinic Director and Associate Dean of Inclusive Excellence, Patty Ferguson-Bohnee, Beetso, and several ILP students – Clayton Kinsey (2L), Maryam Salazar (2L), Natalia Sells (2L), and Chelsi Tsosie (2L) – the holiday season was synonymous with Indian water rights. Together, the team of Sun Devils filed an amicus brief on behalf of the Diné Hataałii Association in the U.S. Supreme Court case Arizona v. Navajo Nation. This effort required lots of research and writing in a short period of time, as well as visits to the Navajo Nation to discuss the case and the brief's approach with the Diné Hataałii Association, Inc.

Beetso co-presented with Heather Whiteman Runs Him, director of the Tribal Justice Clinic at the University of Arizona, for a water rights discussion hosted by ASU's Native American Law Student's Association and the American Constitution Society that provided an overview of the Supreme Court case.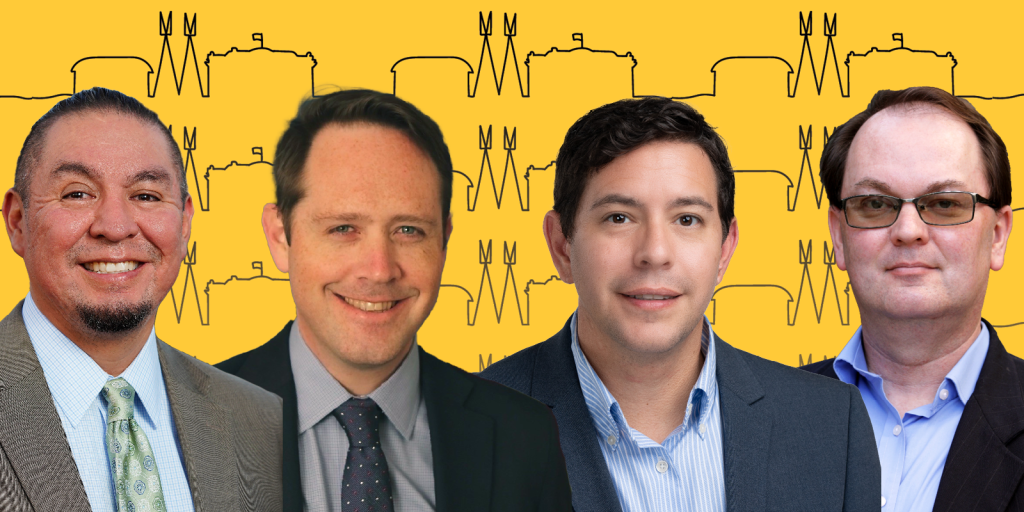 While teaching Indian Gaming iCourse, Faculty Associate Michael Hoenig was appointed as the new Vice President, Associate General Counsel – Gaming for San Manuel Band of Mission Indians.

"Indian Gaming law is a rather complicated subject," said recent online MLS graduate Edward Morris ('23). "Professor Hoenig somehow made all of this make sense. Indian Gaming II continued an exploration of the subject matter began in Indian Gaming I. Whereas Indian Gaming I was more of a survey course, in Indian Gaming II we were able to get 'into the weeds' of the topic. Specifics of auditing requirements and management contractual issues featured but we also delved into environmental laws and even regulatory efforts related to human trafficking. Professor Hoenig was perhaps the most professional of any of the excellent professors I've had at ASU. His opinions never entered the equation. This definitely was a course of law, not politics. That's important because gambling as a topic and as an industry is very controversial, and the course could have developed in a different way."

During the spring semester, Beetso had the opportunity to teach his first full-time courses: Indian Gaming and Indian Law and Taxation. "The opportunity to teach these classes hopefully provided more targeted education for our students in these niche areas of practice," said Beetso. "A strong understanding of Indian gaming law and tax law and policy as applied to Indian tribes can go a long way for future attorneys working on behalf of tribal governments."

For 2L Maryam Salazar, she liked the hands-on, practical approach to learning. The class toured the Desert Diamond Casino, an enterprise owned by the Tohono O'odham Nation in Glendale, Arizona.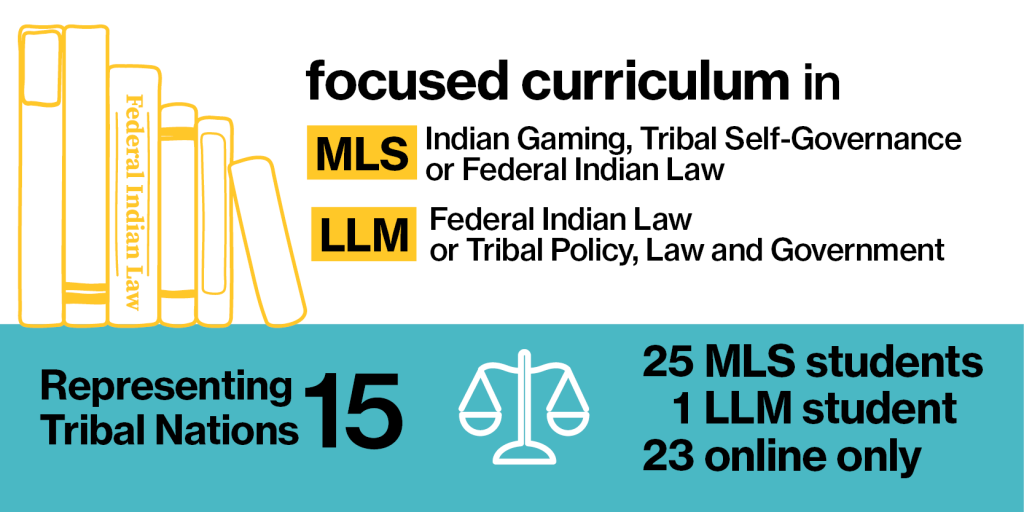 "Having the opportunity to ask the gaming staff our questions, from the executive director to the machine technical staff, was really cool," said Salazar. "I don't think I'd get an opportunity like that outside of this class and I really took a lot away from it. Learning more about sports betting was the most interesting part of the trip for me."
Visiting law student Morgan Gray recounts her first day of Indian Gaming class. "I recall Professor Beetso taking the time to ask me about myself, my interests, and my desire to spend a semester visiting ASU," said Gray. "This simple gesture may not seem extraordinary to those familiar with the Indian Legal Program, but to a visiting student like me it left a lasting impact. Since then, Professor Beetso has offered me helpful advice, words of encouragement, and initiated connections with other professionals in his network currently working on projects of interest to me. While my experience is in no way unique (given that he provides each of his students such guidance and support) it is simply a testament to his commitment to help support and guide the next generation of advocates committed to serving tribal communities. I consider myself fortunate to have had the opportunity to learn from an advocate and educator as passionate and dedicated to serving his community as Professor Beetso."


Paul Spruhan, ASU Law's Faculty Associate and Assistant Attorney General for the Navajo Nation Department of Justice, published his article "Tribal Labor and Employment Law: The Evolution of the Navajo Preference in Employment Act" in the Arizona Attorney Magazine. ASU online learners enrolled in his "Civil Jurisdiction in Indian Country" class, learned about what laws and regulations apply to civil conduct within Indian country. "I obtained perspective and an appreciation for the work he does for the Navajo," said online MLS student Randy Bouchard. "His teaching method is incredibly engaging. He is a demonstrative lecturer, which leads to humor and engagement with the class."

With a variety of offerings each year at ASU Law, the Programs offers both online or in-person curriculum. Every week leading up to her graduation, MLS student Mariam Valenzuela joined her online classes from Barrow, Alaska.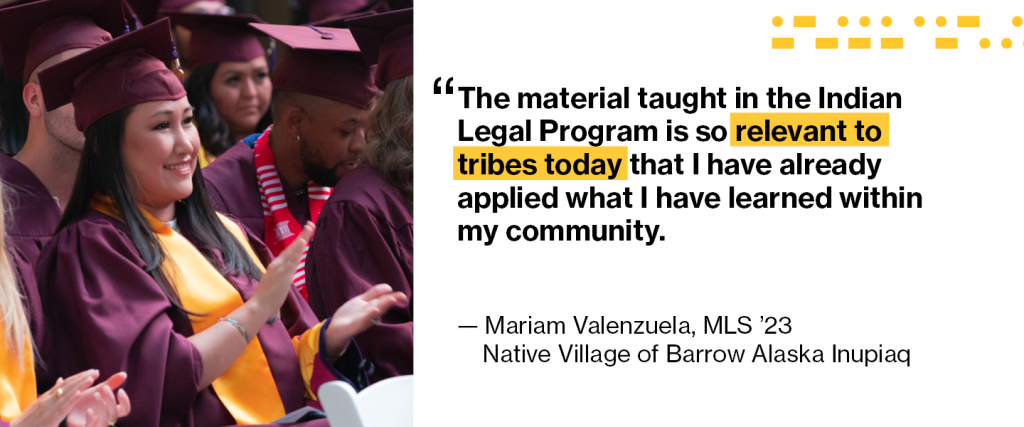 She enjoyed both classes – Tribal Self Governance I and Tribal Self Governance II – instructed by Faculty Associate Jay Spaan, Executive Director of the Self-Governance Communication & Education Tribal Consortium. "I appreciate being taught by a Native professor about Indian topics," said Valenzuela. "Professor Spaan is responsive, easy to understand, and knowledgeable about initiating tribal self-governance. He provides a perspective that encourages self-governance for the betterment of tribes and looks beyond agency barriers for solutions. My experience in Professor Spaans class has been valuable. The material taught in the Indian Legal Program is so relevant to tribes today that I have already applied what I have learned within my community. Quyanaq (Thank you) ILP for offering a Tribal Self Governance course!"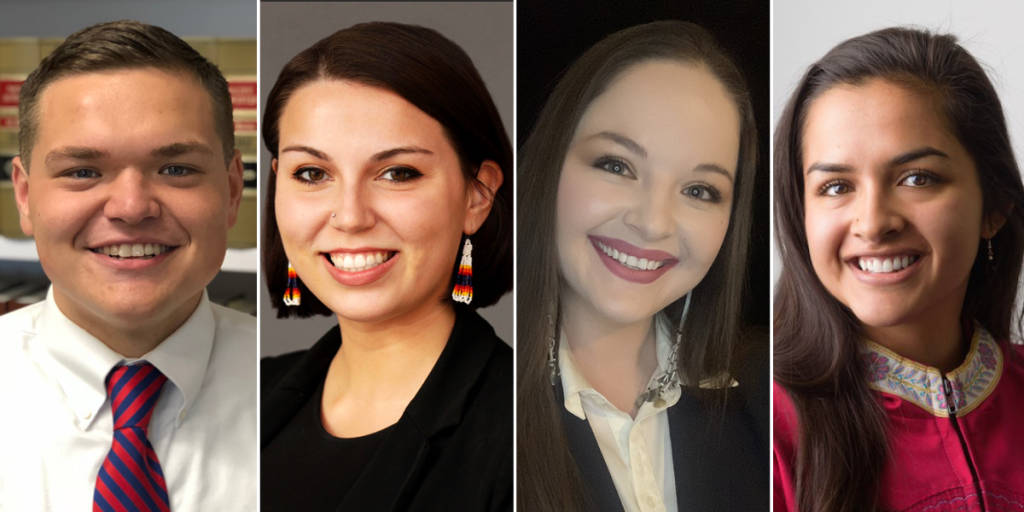 Finally, the spring semester marked the inaugural Yuhaaviatam of San Manual Externship Program. This paid externship program was made possible by the generous support of the Yuhaaviatam of San Manuel Nation and is intended to provide Native law students the opportunity to seek their ideal externship placements without worrying about whether they will be financially compensated by the employer. The first-year cohort included several recent graduates of the ILP: Chad Edwards, Brittany Habbart, Lena Neuner and Ravynn Nothstine. We looked forward to helping provide similar externship opportunities for our students in the near future.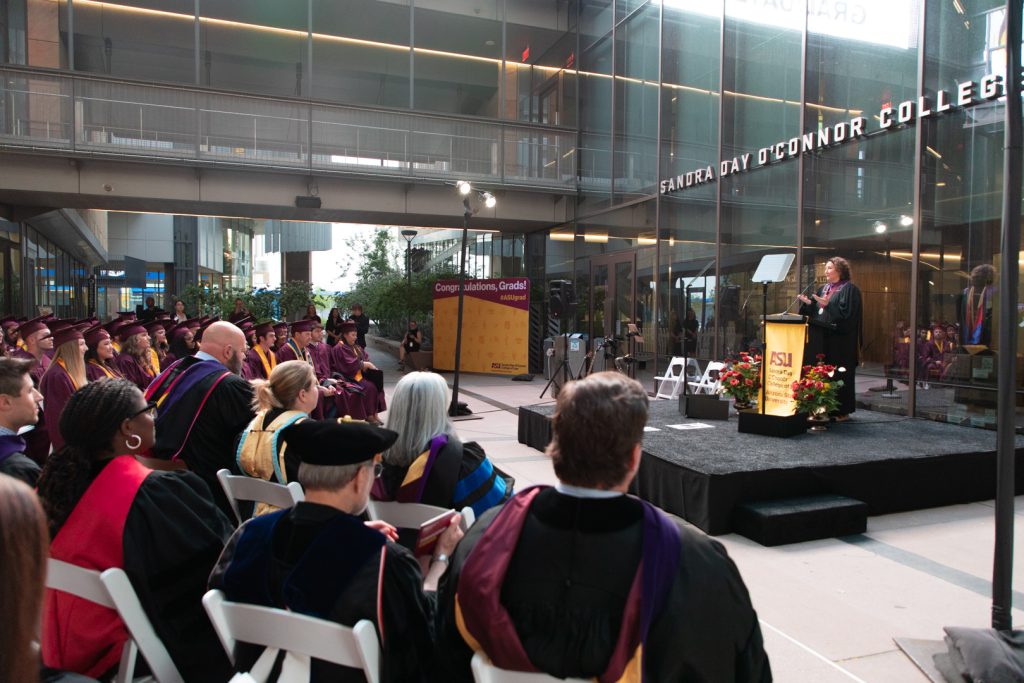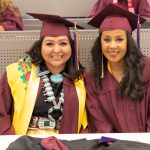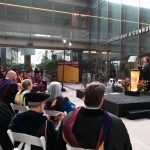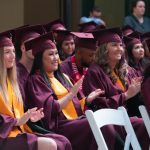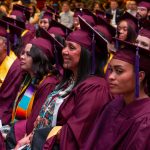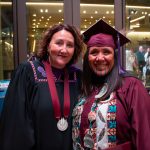 This year, we recently graduated nine students representing 7 tribes: 8 MLS students and 1 LLM student. These students focused on Federal Indian Law, Indian Gaming and Sports Law and Indian Self-Governance. We are proud of our newly minted alums and congratulate them on their successes. This celebratory occasion was the perfect capstone to a great academic year.

All in all, the 2022-2023 academic year was full of productive and meaningful experiences and the Programs thanks the ASU Law community for its unwavering support.
---