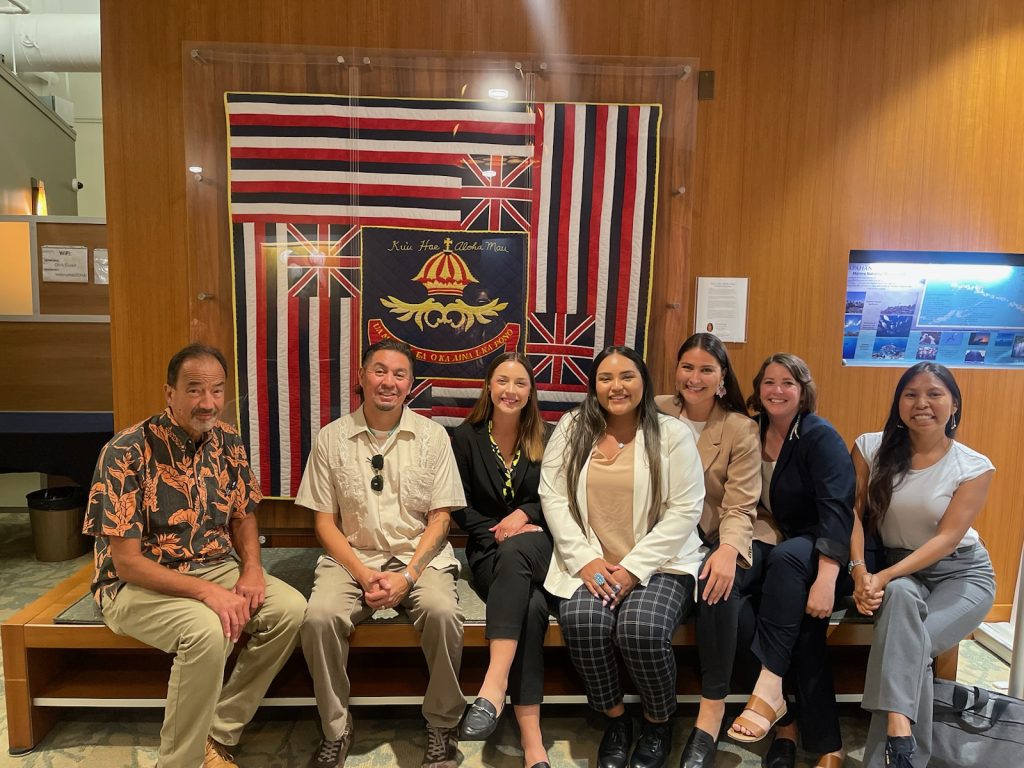 In August, ILP students Keely Driscoll (2L), Shandiin Herrera (2L), Morgan Oakes (2L), Sophie Staires (3L) and Natalia Sells (3L) traveled to O'ahu to assist Professor Derrick Beetso ('10) with a consultation project involving Native Hawaiians and the Office of Hawaiian Affairs (OHA). 

"It was great learning how different communities can participate in the rulemaking process," said Oakes. "There is nothing that can replicate listening to community members discussing their past experience and concerns with proposed regulations."

"I really appreciated the opportunity to attend the Honolulu session and learn more about Hawaiian governmental structures and histories that guide the consultation process and responses there," said Driscoll. "I learned just how distinct the conversations taking place in Hawaii are from those taking place in the states."

Also pictured: Colin Kippen, interim CEO, OHA.