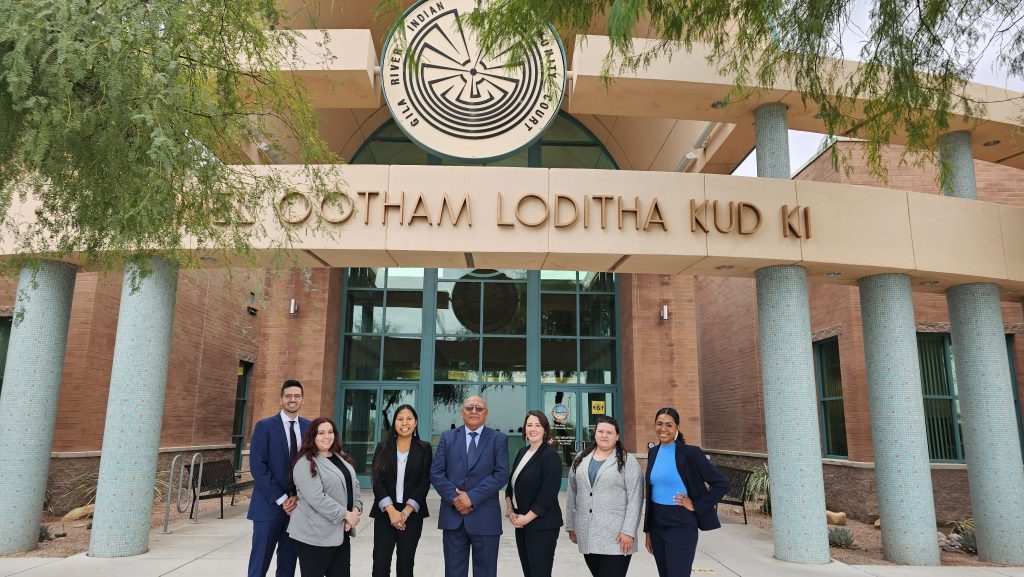 In September, Professor Patty Ferguson-Bohnee and the Indian Legal Clinic students Autumn Adams (3L), Clayton Kinsey (3L), Maryam Salazar (3L), Natalia Sells (3L), Sophie Staires (3L) and Alexandra Trousdale (3L) traveled to the Gila River Indian Community Courthouse in Sacaton, Arizona and observed arraignments in person.

While at the Court, the Clinic student attorneys were sworn in to the Gila River Indian Community Court by Chief Judge Anthony Hill ('06). Judge Charles Aragon led an informative tour during which the students met other judges and staff. Before visiting the courthouse, the student attorneys met with members of the Gila River Prosecutor's Office. ILC student attorneys work with the Gila River Prosecutor's Office on traffic trials. Staires was prepared to represent the Gila River Indian Community in a civil traffic trial, but exercised prosecutorial discretion after investigating the facts.

On Sept. 29, Kinsey, Sells and Trousdale made their first appearance in the Ak-Chin Indian Community Court with supervising attorney Kate Rosier, to represent defendants at arraignment hearings.
Kinsey and Trousdale share their student perspective with the ASU Indian Legal Clinic.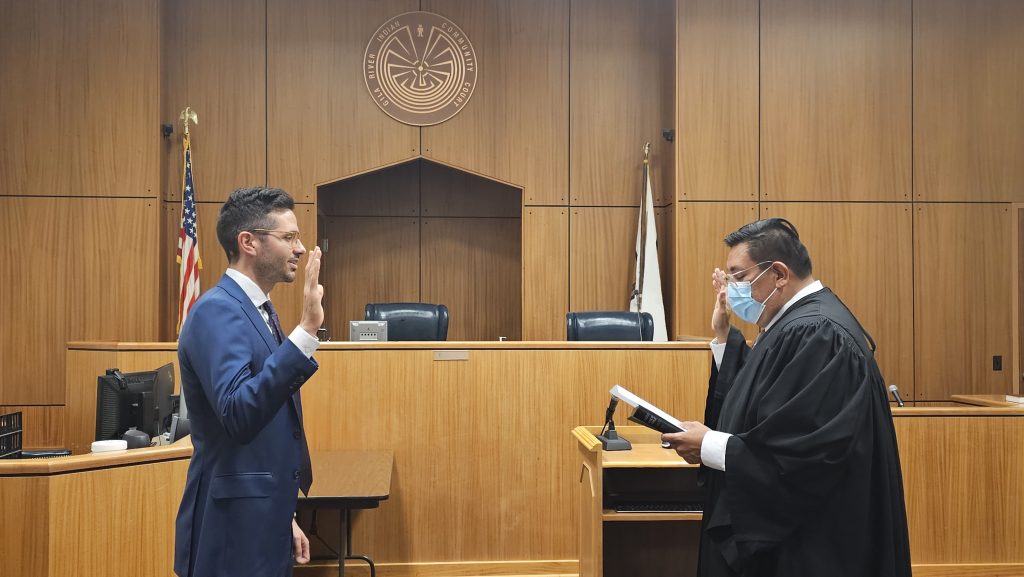 Kinsey: Getting the opportunity to take on cases through the Ak-Chin Tribal Court, as a defense student attorney, is some of the most meaningful work I've done in law school. We get to work directly with real clients that are often facing substantial consequences if convicted. It's a pleasure to provide them legal assistance while gaining real-world experience.
I would advise anyone considering a clinic to jump right in. In two months, I've learned so much about the courtroom, evidentiary proceedings, and working with actual clients. Working in Tribal Courts is something that so few law schools offer—I feel privileged to attend a law school that prioritizes such a connection to the surrounding Tribal communities.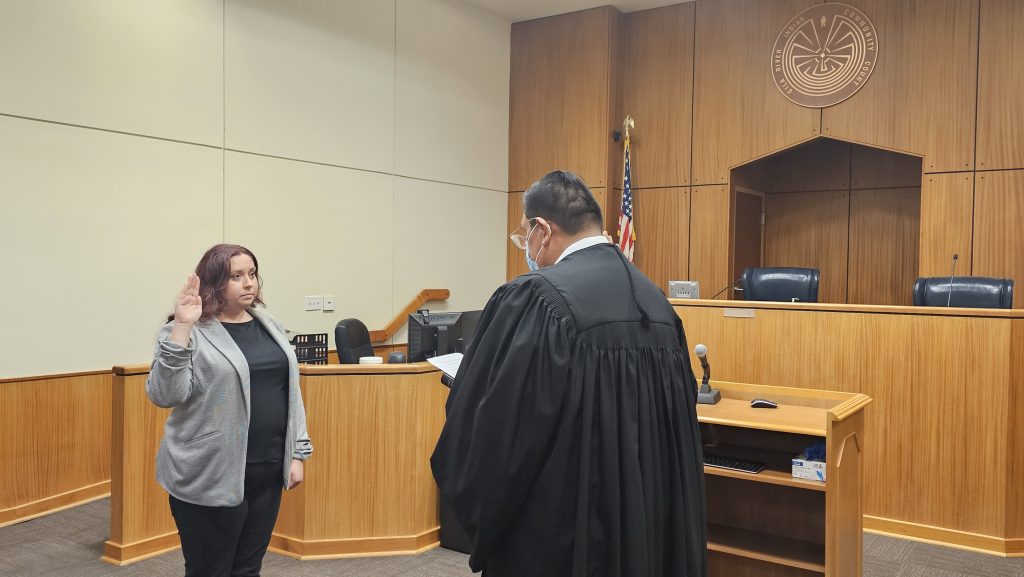 Trousdale: Practicing in tribal court as a law student is a great experience. As someone who wants to be a litigator in tribal court, my experience in the clinic gives me time and experience to learn about the process, procedures and practice before entering my career. I enjoy having the opportunity to work with real clients. It helps prepare me for different situations I may face when I begin working. As well, it gives me a better understanding of applying the law to different cases.
My advice for future clinic students is to go in with an open mind. There are a lot of valuable learning experiences in the clinic. You may have an idea of the kind of work you want to do after school, but the clinic can show you other fields of work you may enjoy that you have otherwise not considered or ruled out completely.
On Oct. 5, Salazar made her first appearance with supervising attorney Ferguson-Bohnee, also to represent a defendant at an arraignment hearing. 
The Indian Legal Clinic appreciates the Gila River Indian Community and Ak-Chin Indian Community for providing clinic students formative career experiences.