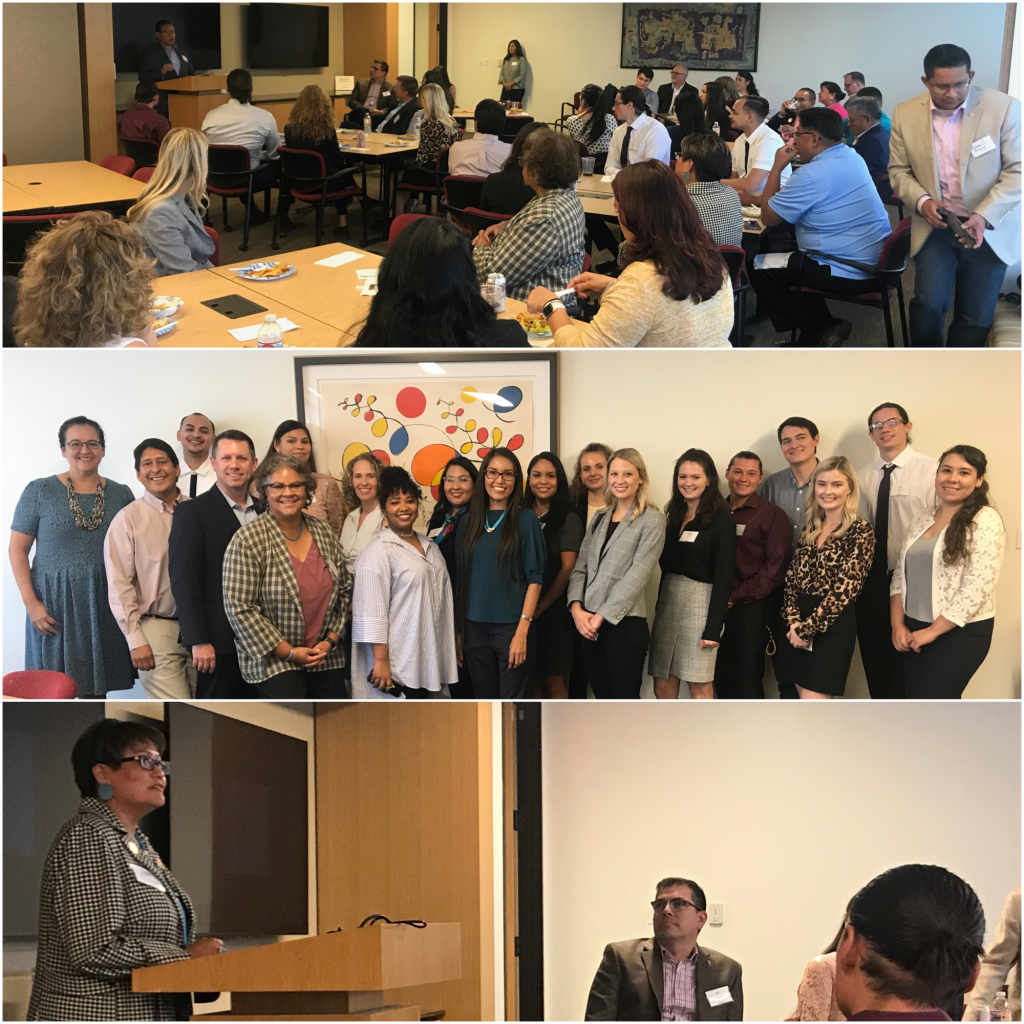 On Sept. 27, Lewis Roca Rothgerber Christie LLP invited the ILP to their firm for a lunch presentation. Along with our ILP staff and students, we saw some familiar ILP family faces like Peter Larson ('02), Professor Pilar Thomas and Navajo Nation Attorney General Doreen McPaul ('01). Among Council Delegates, Eugenia Charles Newton (Council Delegate, Navajo Nation; Chairwoman, Law and Order Committee at Navajo Nation) spoke at the presentation. 

Aspen Miller (2L) commented on her experience, "I am Navajo and it was great to hear from my elders and leaders about their journey and experience dealing with law. It reminded me that so many options are available in practicing law. Any experience gained or skills developed can be brought back to benefit."

We appreciate Lewis Roca Rothgerber Christie LLP for hosting us!