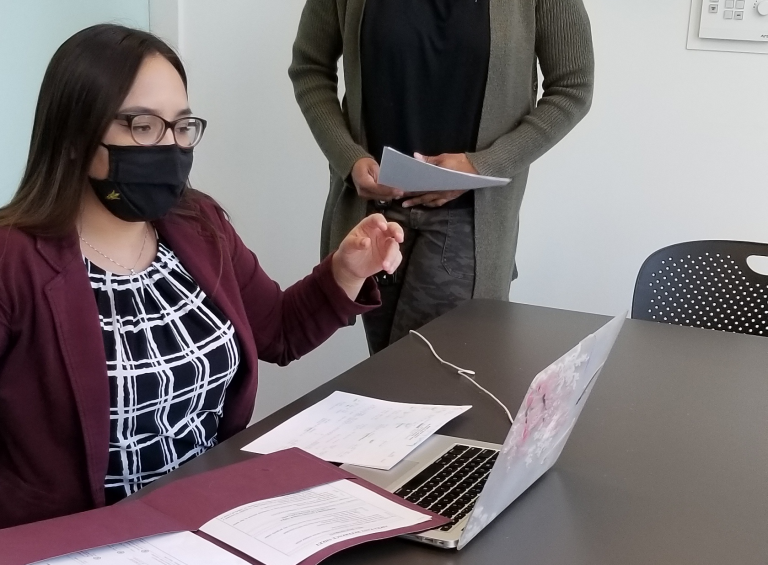 Student attorneys enrolled in the Indian Legal Clinic took part in a two-day Wills Clinic with the Quechan Tribe in March. The clinic was designed to provide Quechan allotment owners with wills that conform to the provisions of American Indian Probate Reform Act. Sixteen Quechan allottees were served in the clinic.

During the first day, each student met with four tribal members in one-on-one counseling sessions. That evening, the students drafted the wills with feedback from ILP Professor Helen Burtis ('07), and Rosette, LLP attorneys Simon Gertler ('18) and Jim Palmer ('04). The following day, the students met again with their clients to review the wills to ensure that each person's wishes were correctly represented in the documents. The clinic culminated with the students walking each client through a signing ceremony in which the will was executed before witnesses and a notary. The entire process between the students and the clients took place remotely via Zoom.

"With online learning and not seeing as many people in person, it has been hard to stay cause-connected," said 2L Vinnie Amato, one of the participating students. "Being able to help draft wills for tribal members over Zoom was a great experience because it refocused me on why I joined the Indian Legal Program. I also gained valuable skills I never would have received otherwise."

Thanks to Professor Burtis for organizing and leading the Wills Clinic, and to attorneys Simon and Jim for their assistance in the drafting process!