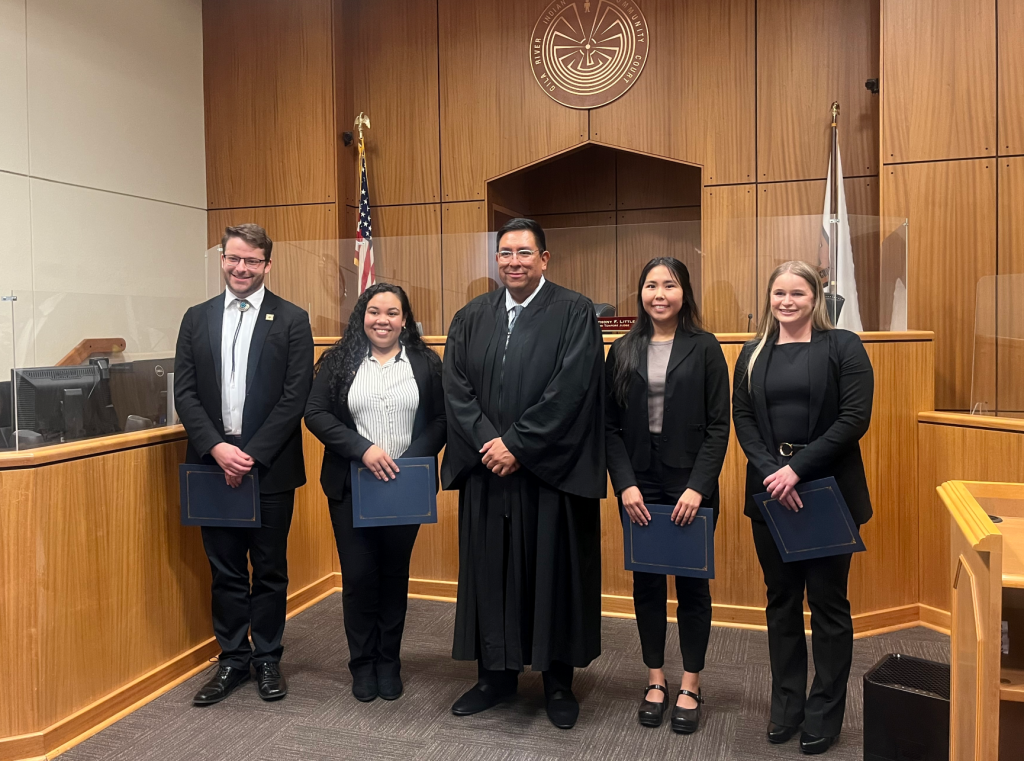 In January, Professor Patty Ferguson-Bohnee and the Indian Legal Clinic students Ashleigh Fixico (3L), Noah Goldenberg (3L), Kristina Major (2L) and Chanel Simon (3L) traveled to the Gila River Indian Community (GRIC) Courthouse in Sacaton, Arizona and observed arraignments in person. While at the court, the ILC student attorneys were sworn in to the Gila River Indian Community Court by Chief Judge Anthony Hill ('06). Judge Charles Aragon led an informative tour during which the students met other judges and staff.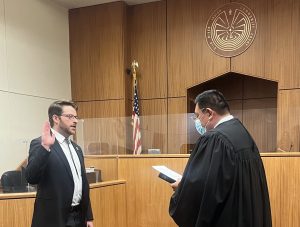 After visiting the courthouse, the student attorneys visited the Gila River Prosecutor's Office. Chief Prosecutor Voyles and Carleton Giff offered career advice and insight into a prosecutor's role. ILP alum and prosecutor Dustin Rector ('21) demonstrated the art of a winning closing argument. ILC student attorneys work with the Gila River Prosecutor's Office on traffic trials.

On March 7, Goldenberg successfully represented the Gila River Indian Community in a civil traffic trial. 

"My experience working with GRIC is a great example of why ASU was the perfect school for me," said Goldenberg. "I came to law school to study Indian law, with the hopes of working with tribes after graduation. I don't know of many other opportunities where students have the opportunity to get real, live courtroom experience in tribal courts. I loved being able to work hands on. The whole point of clinic is taking what you have learned in law school and applying it in the real world. It is a unique opportunity and great honor to be able to do that with tribes. ASU Law produces talented Native attorneys, and this was one of the experiences that explains why. My advice to future clinic students is to volunteer and take every opportunity to work in tribal courts. It was an immense honor to contribute to tribal sovereignty and self-determination."

The Indian Legal Clinic appreciates the Gila River Indian Community for providing clinic students formative career experiences.
____
Honore Callingham ('18)
Law Fellow, Indian Legal Clinic, ASU Law