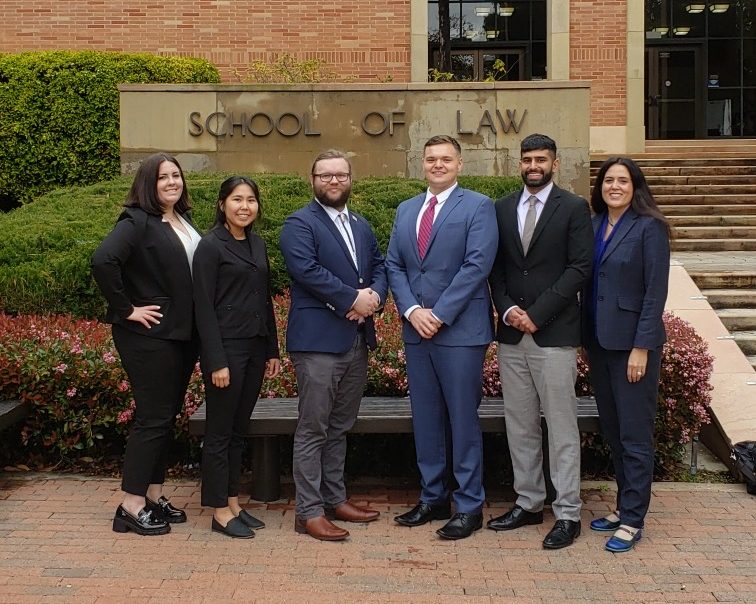 ILP students Chad Edwards (3L), Samir Grover (2L), Ryan Maxey (3L) and Chanel Simon (3L) competed in the UCLA Williams Institute Moot Court Competition. The competition is the only moot court competition dedicated exclusively to gender and sexuality that involved competitors from across the country. Students prepared an appellate brief on the constitutionality of a hypothetical ban on conversion therapy and gender affirming care under the first and fourteenth amendments. On March 11, ILP teams had the opportunity to argue both sides of the issue at UCLA.
"Being involved with a moot court competition provides a complementary experience to law school classes," said Simon. "I would recommend future ILP and NALSA students to participate in the competition because it gives you the chance to apply your writing and public speaking skills, while also learning how to improve those skills with feedback from professors, classmates, and volunteer judges. Moot court competitions also provide the opportunity to travel and meet law students from across the country."
Thank you to our coaches, Faculty Director Patty Ferguson-Bohnee and Native Vote Fellows Torey Dolan ('19) and Blair Tarman-Toner ('21), and volunteer judges for helping them prepare.