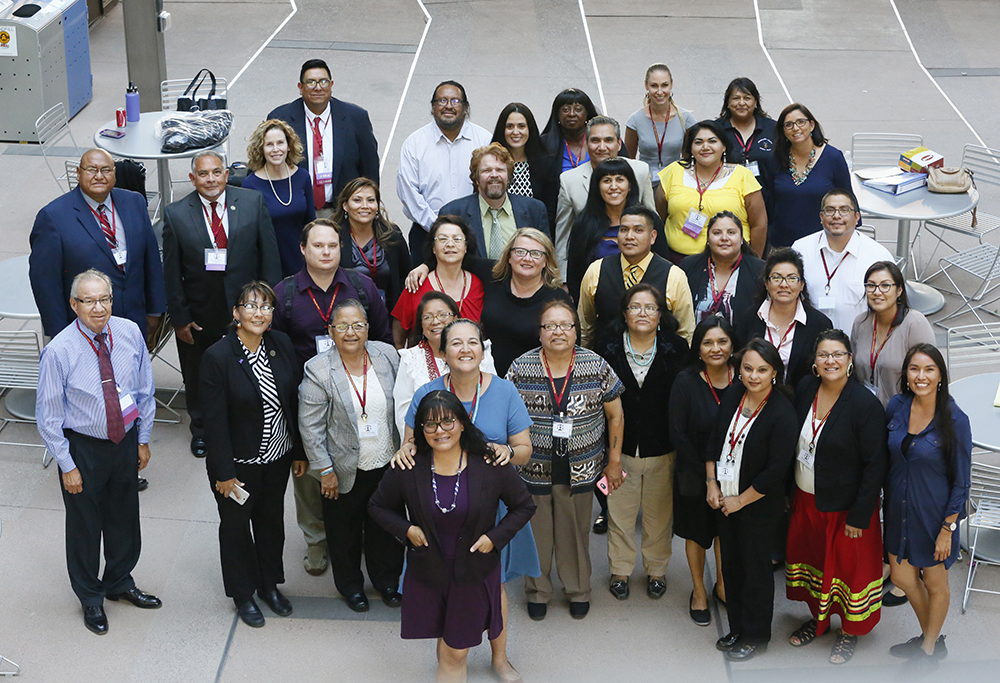 In June, 22 tribal court practitioners from Arizona, Minnesota, Montana, New Mexico, South Dakota, and Wyoming successfully completed the Indian Legal Clinic's eighth bi-annual Tribal Court Trial Skills College, held at the Sandra Day O'Connor College of Law. Students said the training was remarkable, challenging, and intensive and that it was a great opportunity to meet practitioners from other parts of the country. The four-day program provides practitioners with training on the skills necessary to try civil and criminal cases in tribal court. Faculty for the Tribal Court Trial Skills College were exceptionally qualified and experienced tribal court lawyers from throughout Arizona. Students received individual feedback and evaluations on their skills from sitting tribal court judges from throughout Arizona and California.

During the Trial Skills College, students received training in interviewing witnesses, pretrial motion strategy, trial strategy, jury selection, opening statements, how to take testimony, how to introduce evidence and to effectively make objections, and closing arguments. Training was followed by skill-directed practice in mock trial simulations. Students also learned about the history of federal Indian law and policy, ethical considerations of trial practice, tribal courtroom etiquette, and how to put together an effective trial notebook.
A heartfelt thank you goes to our faculty, tribal court judges, and alumni as well as everyone else who volunteered to role-play jurors and witnesses for our trial simulations.