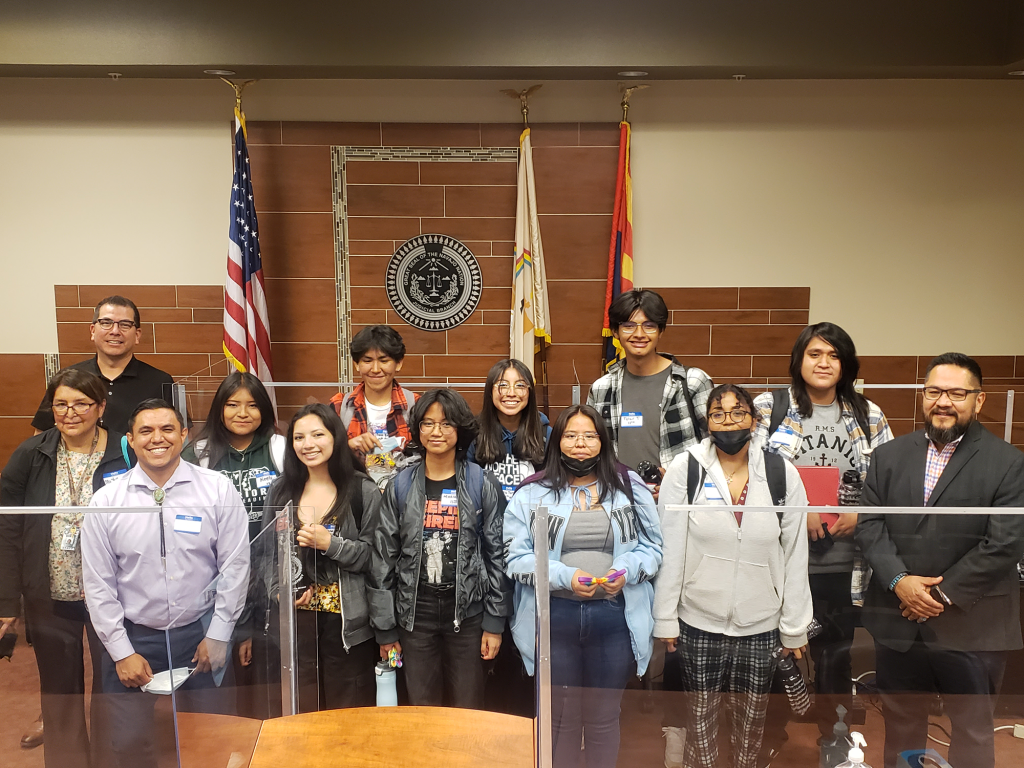 Indian Legal Clinic Director Patty Ferguson-Bohnee serves as a member of the Arizona Supreme Court Commission on Diversity, Equality and Justice. For the past few years, the Committee has hosted Legal Futures for high school students with an interest in the law to provide an opportunity for young students to interact with judges, attorneys, and other legal professionals and learn about the legal profession and pathways to the bench.
This year, it was the first collaboration between the Arizona Supreme Court and a Tribal Nation's Court to host a "Legal Futures: Setting the Stage for Your Legal Career" in Indian Country. Ferguson-Bohnee with ILP alumni — Michael Bennett ('16), attorney for the Navajo Nation, Kris Beecher ('20), attorney at Dickinson Wright PLLC, Verrin Kewenvoyouma ('04), majority owner and managing partner of Kewenvoyouma Law, PLLC, — traveled to the Navajo Nation and shared their journey to law. Students learned that about different areas of law: government workers to court staff, private business to law firms, and quasi to utilities, water and universities.
From the American Bar Association, 2022
Native Americans are underrepresented within the law but the most affected by the law. Learning opportunities like these events empower, expose and engage Native American high school students. Young adults, whose minds are at a developmental stage in their life, can learn from current Native American professionals, who are also every day relatives and grew up on tribal lands.
Collaborations like these are important and we look forward to hosting more events. We extend our appreciation to the Navajo Nation District Court in Tuba City. Thank you to our awesome ILP alumni crew – Verrin, Kris, and Michael – for spending time with the students.