Representation in Arizona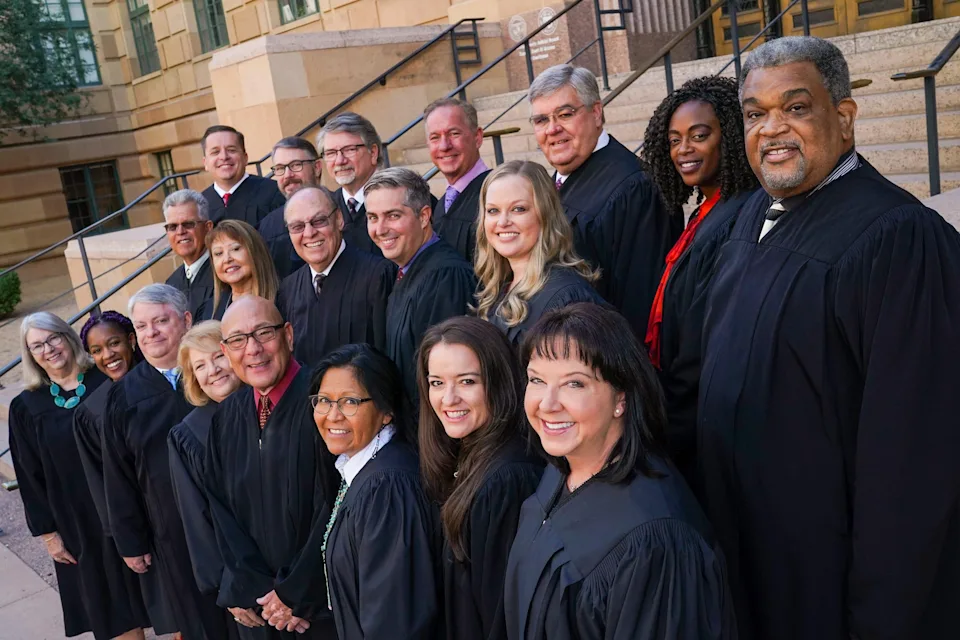 Of the 26 elected justices of the peace in Maricopa County, Judge Deborah Ann Begay ('10) is representing Indian Country in a big way! In January 2021, Begay made history by becoming the first Native American justice of the peace in Maricopa County and whose swearing in was administered by Navajo Nation President Jonathan Nez. After a full year sitting on the bench, she understands the need to serve and empower underrepresented communities. 

"Because the judicial system has historically been ruled by cisgender white men, people may have biases against judges who do not look like they expect them to," said Begay in an Arizona Republic article "Maricopa County Justice Courts lead way on representation." 

Your impactful service is so inspiring and we are proud of you, Judge Begay!
See more of Begay's personal swearing-in ceremony in ILP blogpost Alumni: Taking the Oath in a Pandemic. 
(Photo courtesy The Arizona Republic)