With this summer's Pipeline to Law Workshop quickly approaching, the ILP reached out to previous attendees of the program for their advice and opinions of the workshop.
Five current Indian Legal Program 2L students, Kris Beecher (Navajo), Candace Begody (Navajo), Janet Bill (Chukchansi), Brian Garcia (Pascua Yaqui), and Irvin Williams (Navajo), give their reflections on their experience on the Native American Pipeline to Law Initiative.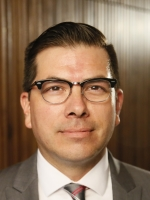 Kris Beecher: "One of the most beneficial things I did to get ready to apply for law school was attend the Pipeline to Law workshop. With no one in my family ever having been to law school, I had to look to outside resources to get the facts on applying. All the facts and more were made available to me, and the mentorship and advice from lawyers, law school students, and faculty were crucial in applying and being accepted to law school. By attending the Pipeline to Law workshop my LSAT score was better, my personal statement was stronger, and my application to my dream school was the best that it could be. I would recommend any Native American students interested in pursuing their dream of going to law school to take the time to get the facts and support, and attend the Pipeline to Law workshop."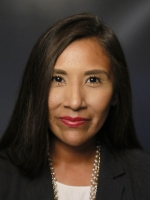 Candace Begody: "The Pipeline to Law Program helped me to plan out a timeline that worked for me that would increase my chances of getting into a law school. I sat down with people who sat on admissions teams who have me advice on how to make my application stronger but also gave me insight into what schools were looking for to make me a stronger candidate. The program was truly instrumental in my law school admissions process – they made it realistic and worked with me to make it a smooth process."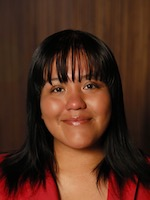 Janet Bill: "My experience with the Native American Pipeline to Law program was beyond my expectations. I would not have been able to navigate the law school application process without this program. I was able to create a more competitive application and get accepted to the law school of my choice."
Brian Garcia: "The pipeline program established the essential critical foundation to be considered a viable Native law school applicant. The program helped empower and truly prepare me for the realities of the process."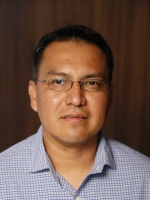 Irvin Williams: "I participated in the workshop that was held at Michigan State University in the fall of 2016. I appreciated the program paying for my room. I also enjoyed meeting other law school applicants since we were all in the same boat.
I found value in the Indian professors talking about Indian Law and the participants being able to ask them questions about anything. A summary on the application process was informative. A quick strategy on LSAT taking was insightful. Overall, the program kept me motivated on my Law School endeavor.
Take it sooner rather than later, so that you have ample time to prepare your law school application and prep for the LSAT."
There is still time to apply for the Pipeline to Law Workshop at University of California Berkeley Law. Attendees will participate in a 5 day workshop that helps prepare students like the five above to prepare for their careers and studies in Indian law. Apply before May 1 here.