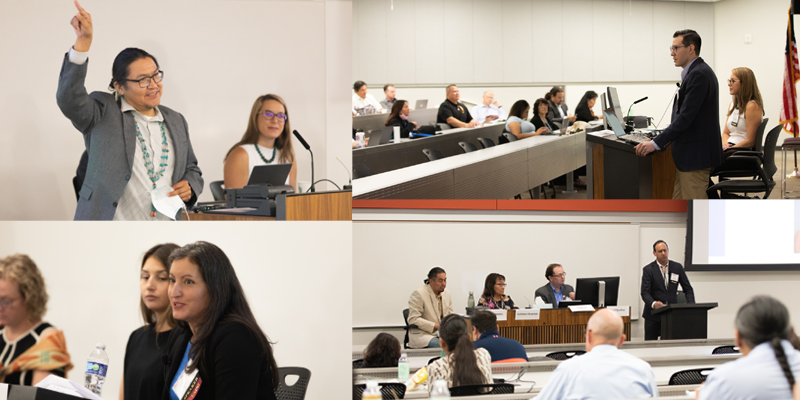 2022 Navajo Nation Law CLE
On Oct. 21, we held our annual Navajo Nation Law CLE Conference that brought in more than 90 attendees. The day focused on legal issues that affect the Navajo Nation: employment law considerations, torts, Indian Child Welfare Act (ICWA) legal challenges and upcoming Supreme Court case Haaland et. al v. Brackeen, Oklahoma v. Castro-Huerta Supreme Court decision, the practical aspects of the Local Governance Act, and Navajo Fundamental Law dilemmas.
Thank you to our esteemed speakers: Shawn Attakai ('00), Ted Barudin, Director Derrick Beetso ('10), Rodgerick Begay, Kathleen Bowman ('86), Colin Bradley ('14), Troy Eid, Kate Fort, Katya Lancero, Sage Metoxen, April Olson ('06) and Faculty Associate Paul Spruhan.
Thank you to our sponsor Colin Bradley Law, PLLC. We greatly appreciate everyone for joining us this year!