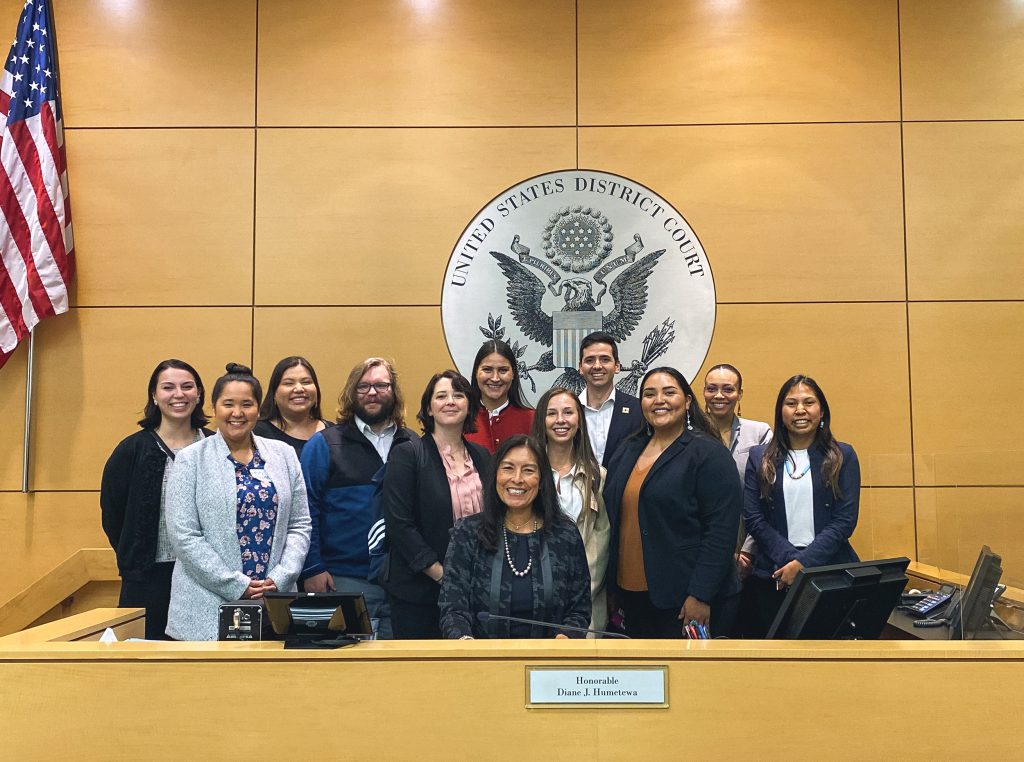 On Nov. 11, ILP students met with Honorable Judge Diane Humetewa ('93), a federal judge in the U.S. District Court for the District of Arizona, and her law clerks, including ILP alum Alexander Mallory ('19). Judge Humetewa is a member of the Hopi Tribe and became the first Native American woman to reach a federal bench in 2014. Students learned about her law school experiences, legal career and advocacy work in public service, and her commitment to building inclusion and diversity.
"She encouraged us to approach law school with a positive attitude, and to focus on the bigger picture when things get tough," said Shandiin Hererra (1L). "This bigger picture focuses on how each of us can be impactful in Indian Country and/or be a strong advocate in spaces where Indigenous attorneys are seldom present."
Visiting student Kelsey Haake (3L) enjoyed hearing about Judge Humetewa's background. "While I find law school to be so exhausting and daunting at times, it was really nice to hear that even someone with so much success and an incredible career had moments in law school where they struggled," said Haake.
During the visit, Judge Humetewa gave the students a tour of her courtroom and chambers.
Judge Humetewa welcomed open questions, genuinely listened and made their presence felt. We appreciate you, Judge Humetewa! Thank you for arranging this meeting and hosting our students.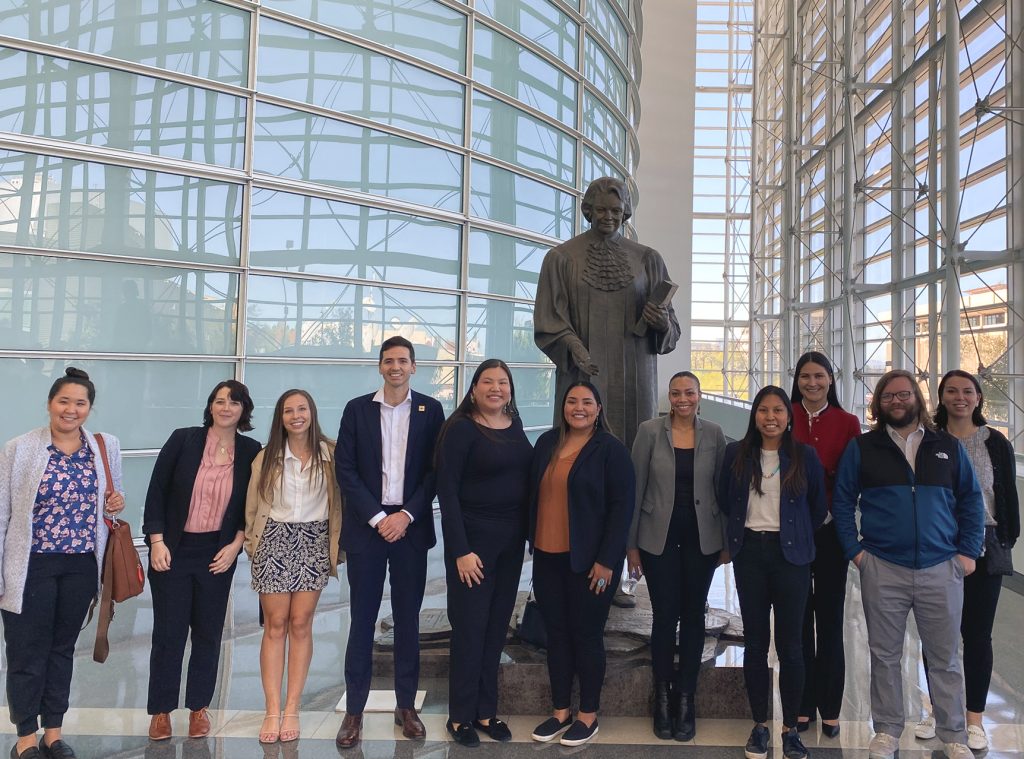 While at the Sandra Day O'Connor U.S. Courthouse, we ran into ILP grad Zachary Cain ('00). Cain currently serves as a federal public defender.