With this summer's Pipeline to Law Workshop quickly approaching, the ILP reached out to previous attendees of the program for their advice and opinions of the workshop. If their testimonials interest you, apply here.
Five current Indian Legal Program 2L students, Kris Beecher (Navajo), Candace Begody (Navajo), Janet Bill (Chukchansi), Brian Garcia (Pascua Yaqui), and Irvin Williams (Navajo), give their reflections on their experience on the Native American Pipeline to Law Initiative. Incoming ILP 1L, Allison Gloss also shared her experience.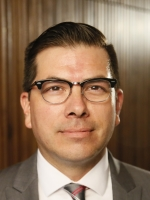 Kris Beecher: "One of the most beneficial things I did to get ready to apply for law school was attend the Pipeline to Law workshop. With no one in my family ever having been to law school, I had to look to outside resources to get the facts on applying. All the facts and more were made available to me, and the mentorship and advice from lawyers, law school students, and faculty were crucial in applying and being accepted to law school. By attending the Pipeline to Law workshop my LSAT score was better, my personal statement was stronger, and my application to my dream school was the best that it could be. I would recommend any Native American students interested in pursuing their dream of going to law school to take the time to get the facts and support, and attend the Pipeline to Law workshop."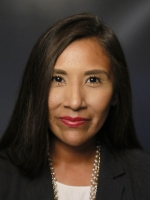 Candace Begody: "The Pipeline to Law Program helped me to plan out a timeline that worked for me that would increase my chances of getting into a law school. I sat down with people who sat on admissions teams who have me advice on how to make my application stronger but also gave me insight into what schools were looking for to make me a stronger candidate. The program was truly instrumental in my law school admissions process – they made it realistic and worked with me to make it a smooth process."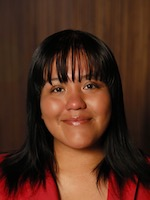 Janet Bill: "My experience with the Native American Pipeline to Law program was beyond my expectations. I would not have been able to navigate the law school application process without this program. I was able to create a more competitive application and get accepted to the law school of my choice."
Brian Garcia: "The pipeline program established the essential critical foundation to be considered a viable Native law school applicant. The program helped empower and truly prepare me for the realities of the process."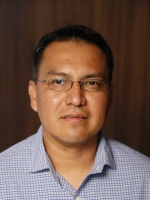 Irvin Williams: "I participated in the workshop that was held at Michigan State University in the fall of 2016. I appreciated the program paying for my room. I also enjoyed meeting other law school applicants since we were all in the same boat.
I found value in the Indian professors talking about Indian Law and the participants being able to ask them questions about anything. A summary on the application process was informative. A quick strategy on LSAT taking was insightful. Overall, the program kept me motivated on my Law School endeavor.
Take it sooner rather than later, so that you have ample time to prepare your law school application and prep for the LSAT."
Allison Gloss: "I am so thankful that I was able to participate in the Pipeline to Law program because it made me excited to apply to law school. The program leaders are very approachable and know all of the ins and outs of the law school admissions process. They tell you everything you need to know to get into law school and what to do once you are there, and they are available for questions if you need clarification on anything. I attended the Seattle program and it was fabulous to be able to explore a new city for a week, I even made friends there that I still keep in touch with to this day!"
Additionally, four first year and current students enrolled in other law schools benefited from the Pipeline to Law Workshop. MacArthur L. Stant II (University of New Mexico), Krista Thompson (University of New Mexico), Cassondra Church (Michigan State University) and Grace Carson (University of California, Los Angeles) attended the Pipeline to Law Initiative.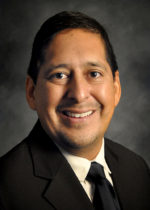 MacArthur L. Stant II: "My experience with the Pipeline to Law Workshop was incredible. My complete experience was so refreshing and meaningful. There were so many positive relationships that I made at the workshop. First, there were the other participants. To meet with so many like-minded Natives Americans who were interested in law school provided me with a support group that continued with me throughout the law school application process. Then the workshop coordinators were true mentors, who not only worked in the law school admission field they were also Native American as well. The atmosphere was a welcoming and cordial one. I had thought about applying to law school for a long time and had serious doubts about it, my PTL Workshop experience was the encouragement and confidence that I needed to realize that I could get into law school.
The information that I found most important about the PTL Workshop was the law school application timeline. Being made aware of the timeline encompassed all of the application parts and how to most effectively approach the law school application process. By using the application timeline that the PTL workshop presented I understood when to take the LSAT, when to get recommendations, when to write a personal statement, and most importantly when to submit an application. The PTL Workshop showed me that using an application timeline would result in my most competitive law school application.
In you are interested in applying to law school, there is nothing I recommend more that attending the PTL Workshop. The PTL Workshop was able to show me what I should do in order for me to have the best chance possible of being accepted into law school. Even though I thought I understood the college admissions process, law school admissions require a different approach. I was unaware of the nature of a law school application and the PTL workshop put me on a track that was clear and accurate to guide me through this complex process. I know that I needed help to create a competitive law school application and the PTL Workshop made law school a real possibility for me. What was so assuring was that the coordinators and presenters were also Native American, and I knew that they had been where I wanted to go, and they wanted to make law school possible for me. I whole heartily recommend and encourage you to attend the PTL Workshop, if you are interested in law school this is the best step you can take."
Krista Thompson: "My experience at the PTL Workshop was intense, but invaluable to my law school admissions process. During the workshop I received amazing feedback that saved me so much time on my personal statement. The workshop also acquainted me with the admissions timeline. I had no idea how much work and timing the process required.
The most important aspect of the PTL was the personal statement workshop. I was able to get feedback from 3 different perspectives, and I saved so much time on editing and figuring out what my schools wanted.
I always recommend interested students to attend the workshop. There are so many aspects to the admissions process, it's too easy to get behind or lost if you don't understand your strengths and what law schools are looking for."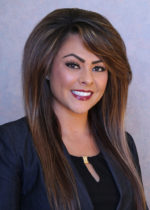 Cassondra Church: "I attended the Pipeline to Law Workshop in August 2016 at Michigan State University College of Law a year after I graduated with my undergraduate degree. At this point in my life I had already been accepted the Masters of Social Work (MSW) program at Michigan State University, but was still interested in attending law school. At the time, I thought that I wanted to participate in the dual MSW/JD program, however, I did not fully understand how to navigate the law school admission process. Attending the Pipeline to Law Workshop was a tremendously beneficial opportunity. In the Pipeline to Law Workshop I learned about the law school admission process, what the law school experience was like, how to pay for law school, strategies for doing well on the LSAT, and career opportunities for Native American attorneys. Not only did I gain a plethora of knowledge and skills, but I also had the pleasure of meeting several professors that specialized in Indigenous law and other aspiring Native American Law students. This Workshop helped me realize that law school was attainable and gave me the necessary tools and information needed to begin my law school journey.
The information that I found the most helpful were the presentations on the law school admissions process. The law school admissions process was nothing like I had ever experienced before and was extremely intimidating. When I attended the Pipeline to Law Workshop I understood some of the components of the application process, however I was unsure how they all fit together. The Pipeline to Law Workshop not only helped me understand the process, but it also provided me with other helpful tools such as an admission timeline, tips for writing a competitive personal statement, LSAT practice, and examples of what law school admission representatives were looking for in applications. 
I would highly recommend Pipeline to Law Workshop to anyone interested in law school. This Workshop provided me with several valuable tools and resources that helped me throughout my law school journey. The Pipeline to Law Workshop provided insight on topics ranging from the application process to finding a career as an attorney."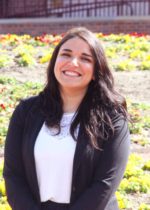 Grace Carson: "The PTL workshop was a great experience. It was a wonderful opportunity not only to find the resources I needed for the law school application process, but in finding a community of Native students and adults in the same process as I am. It was a great opportunity to find a supportive community in the law school application process.
There was so much useful information given at the workshop, it's hard to say what was most important. Honestly, without the workshop, I would have been lost about the law school application process. I think the two most helpful parts of the workshop was: 1) The LSAT prep course the program paid for, and 2) The personal statement building. Without taking the LSAT prep course, I would not have been able to prepare myself as efficiently and probably wouldn't have gotten the score I did. The personal statement building made me aware of what law school admissions are looking for in these essays, and how to write the most compelling statement possible.
Even if they're not sure that law school is right for them, this workshop gives people an idea about what law school will be like. And if they are certain or decide to attend law school, the workshop outlines the entire law school application process and exactly how to prepare for it. The PTL Workshop was essential in my acceptance to UCLA School of Law for next fall."
There is still time to apply for the Pipeline to Law Workshop at University of California Berkeley Law. Attendees will participate in a 5-day workshop that helps assist students like those above to prepare for their careers and studies. Apply before May 1 here.