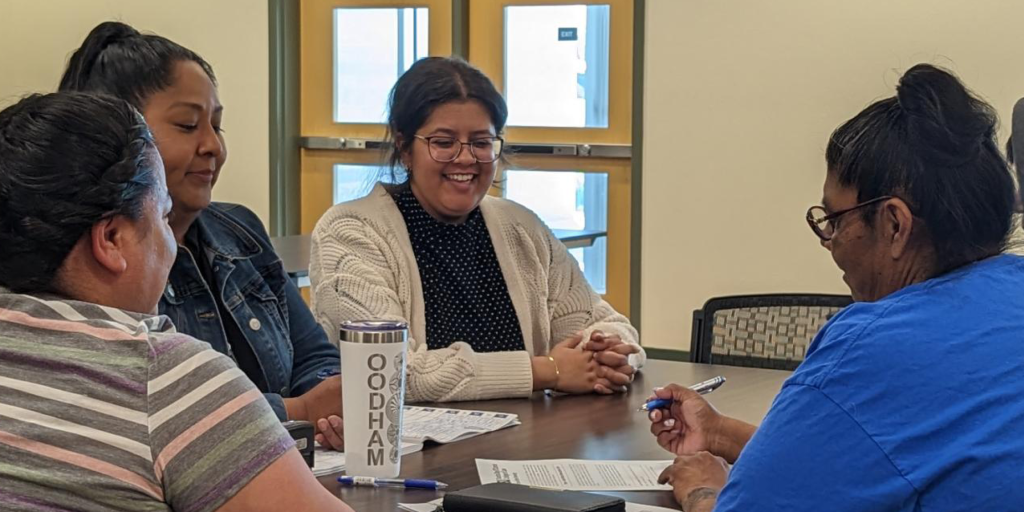 The Indian Legal Clinic students in the Wills & Probate section finished up there semester with a wills clinic at the Gila River Indian Community (GRIC) on March 30-April 1. The wills clinic was held at the District 4 Multi-Purpose Facility and was the first one held for the Community.  
The students' services were appreciated by the GRIC elders. "I'm going to tell my sisters and brothers and my nieces and nephews they should do this because they need a will!" said one satisfied elder.
Great job to ILC students: Sukhleen Bal (3L), Christina Bustamente (3L), Hannah Dunham (3L), Devorah Kalani (LLM), Courtney Kamauoha (3L), Molly Lathrop (3L), and Sierra Porritt (2L).
We appreciate the Gila River Indian Community for their hospitality and hosting a wills clinic at their facilities.
____
Helen Burtis ('07)
Faculty Associate, Indian Legal Clinic, ASU Law