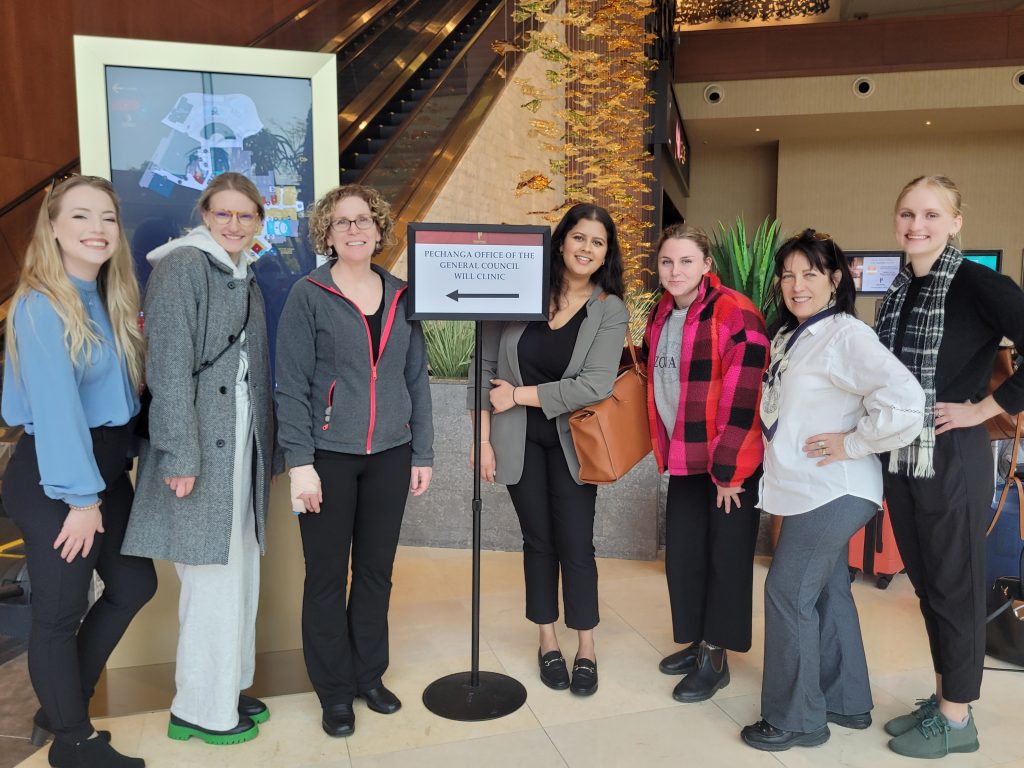 Student attorneys in the Indian Legal Clinic Wills & Probate class have been busy this semester bringing estate planning to Indian Country. During the spring semester, the students have visited the Pechanga Band of Indians in Temecula, California and the Mashantucket Pequot Tribal Nation in Mashantucket, Connecticut to conduct wills clinics for the citizens of those nations. 
Students welcome the challenge of working with real clients, sometimes for the first time, in the supportive atmosphere provided by our tribal partners. "It was rewarding to apply my skills in interviewing and counseling clients to help a nervous client become comfortable sharing his estate wishes with me," said Hannah Dunham (3L).
Altogether, the student attorneys drafted and helped clients execute a total of 55 wills and health care powers of attorney. Sukhleen Bal (3L) observed that taking the time to help a client work through their unresolved issues is key. "One of my clients thought she wouldn't be able to make certain critical decisions, but I was able to help her settle on what she wanted. She was very happy when she left with a completed will and health care power of attorney."
The students finished up their semester with a wills clinic at the Gila River Indian Community on March 31 – April 1.