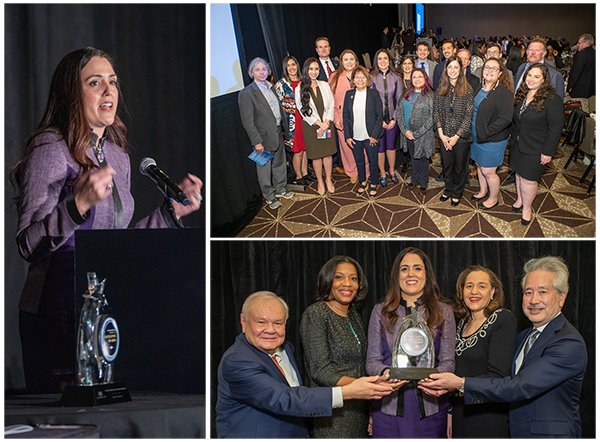 On Feb. 15, Professor Patty Ferguson-Bohnee was honored as one of five recipients of the American Bar Association's 2020 Spirit of Excellence award in Austin, Texas. This title is awarded annually to legal professionals that demonstrate excellence and commitment to diversity in law. We are so proud that she is a part of our program, and we are grateful to the ILP alumni and friends who came to support her achievement. Congratulations!

"I realize that the opportunities I've had resulted from the work and sacrifice of a lot of people who fought for those opportunities. That's why I spend a lot of time giving back to my tribe and serving my tribe in a pro bono capacity. I think it's awesome because I feel that when I do things, I'm not just representing myself, but I am also representing my family, my tribe and where I come from."

Read more here or here.