The Federal Bar Association Indian Law conference is a unique time when law practitioners and advocates come together and have an in-depth discussions about the future of Indian Country. It is also a time when organizations that serve the same purpose gather to acknowledge and celebrate Indigenous excellence.
ASU Law's ILP family met at Sandia Resort for its 23rd annual Alumni & Friends Awards Ceremony and Reception. It was a night full of heartfelt messages and success stories to celebrate this year's award recipients. Rebecca Ross ('10) received the Alumni Service Award and Stephanie Sfiridis ('16) received the Emerging Leader Award.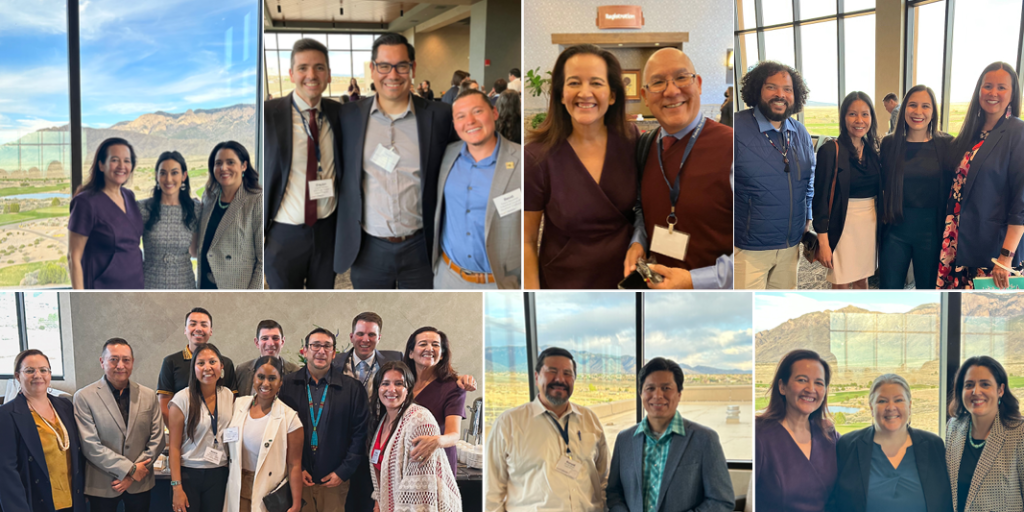 Six ILP family presented at this year's Federal Bar Association Indian Law Conference. On day 1, Faculty Associate Paul Spruhan presented on a panel "Protection of Tribal Sovereignty and Self-Determination Before the U.S. Supreme Court," ILC Director Patty Ferguson-Bohnee and Liz La quen náay Medicine Crow ('05) presented on "Access to the Ballot Box: Protecting Native American Voting Rights." On day 2, Jacqueline Bisille ('14) and Rani Williams ('18) presented on "Efforts to Address the Intergenerational Impacts of Federal Indian Boarding School Policies,"Sfiridis presented on a panel "Improving the Land into Trust Process and Best Practices for Tribal Realty and Land Use" and Linda Benally ('03) joined colleagues for a discussion about bias and improvement to support Native American women attorneys during the final presentation "Ethics Panel-Elimination of Bias."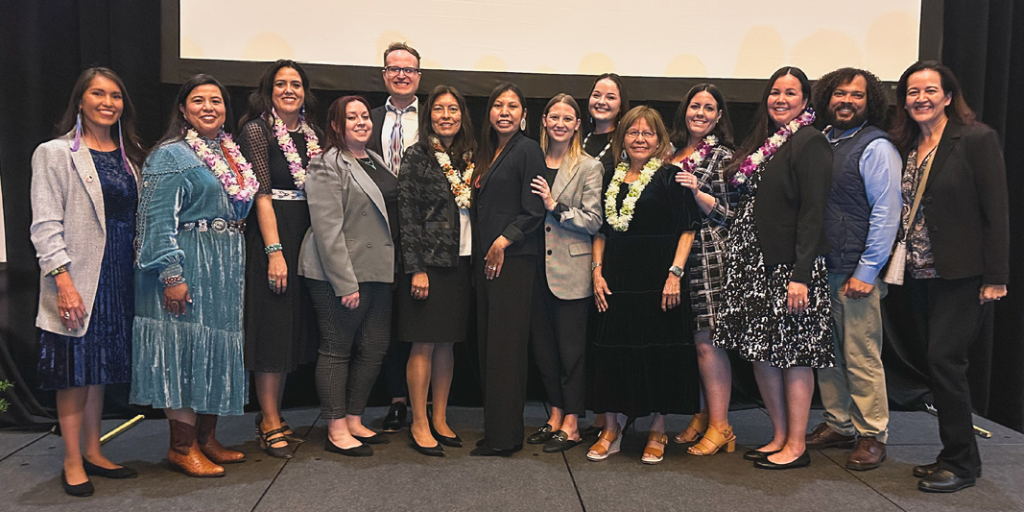 The National Native American Bar Association (NNABA) also held its annual meeting followed by its 50th Anniversary Celebration with ILP alumni serving on the board: Native Vote Fellow Torey Dolan ('19) as director and Sarah Crawford ('19) as secretary. Native Vote Fellow Blair Tarman-Toner (20') is NNABA's newly elected Young Lawyer Representative to the American Bar Association.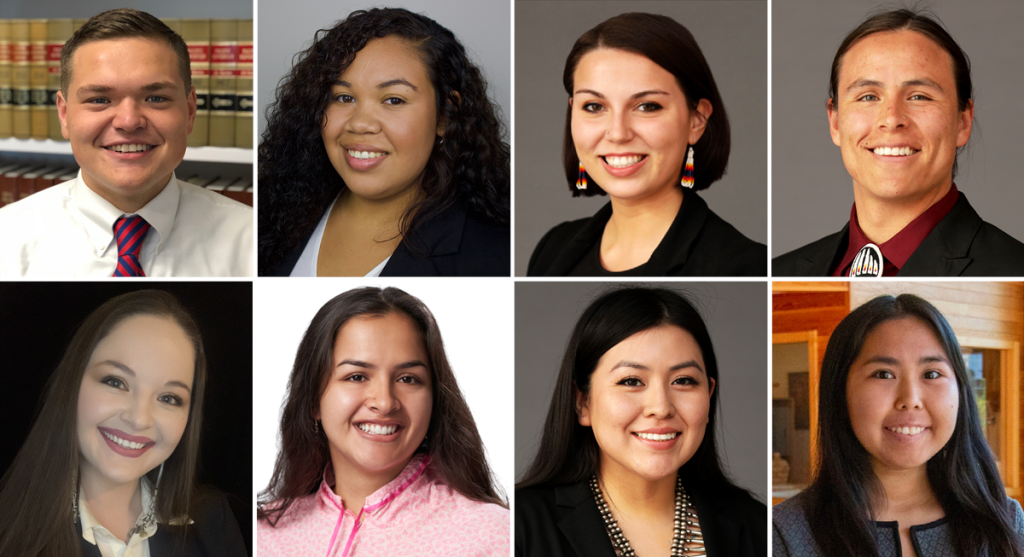 Eight ILP students received the NNABA bar scholarship. Congratulations rising grads: Chad Edwards, Ashleigh Fixico, Brittany Habbart, Michael LaValley, Lena Neuner, Ravynn Nothstine, Autumn Shone and Chanel Simon.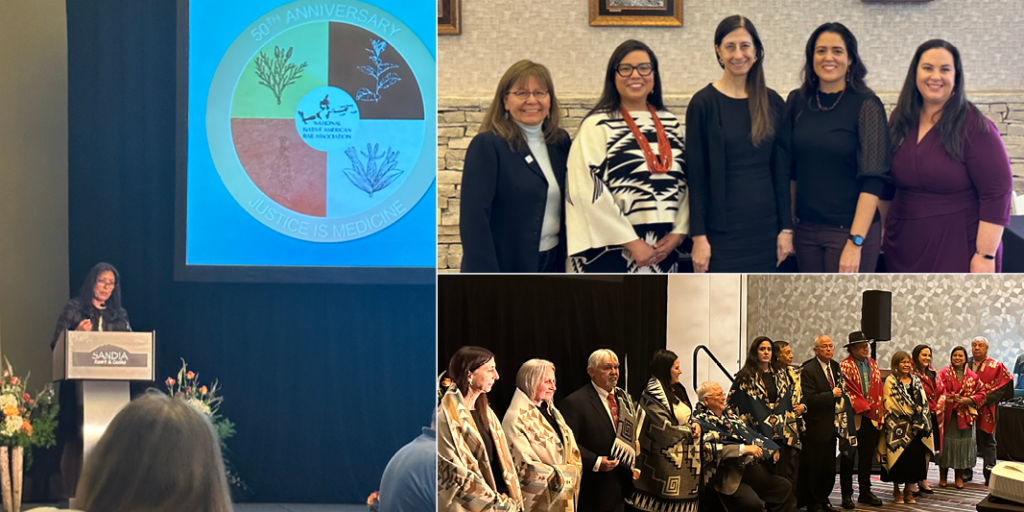 Native American legal warriors and trailblazers shared their wisdom from the early days of Indian Law, inclusion disparity and the need to "uplift our law practice," as said by Thomas Fredericks, first NNABA president. ILC Director Patty Ferguson-Bohnee , Linda Benally ('03) and Diandra Benally ('05) were recognized as past presidents of NNABA. The Honorable Diane Humetewa ('93) is one of the most recognizable faces in Indian Country for being the first Native American woman to sit on the federal bench. During her special address, Judge Humetewa reflected on her historic appointment and how she felt witnessing the confirmation of two Native American women to the federal bench: Judge Lauren King's appointment in 2021 as Washington's first Native American federal judge and Judge Sunshine Suzanne Sykes' appointment in 2022 as California's first Native American federal judge. 

"I know that Judge King and Judge Sykes are deeply committed to advancing opportunities for Indigenous law students and lawyers, and they each bring a meaningful voice to their respective district courts on which they sit. And I know through us, we hope that you see that pathways to judicial positions are actually possible." 

Our Indian Law community is filled with extraordinary advocates who walk with a special vision and purpose, a responsibility that our ancestors tasked us with. We enjoyed seeing everyone and we look forward to elevating the successes of Native American representation in the law.