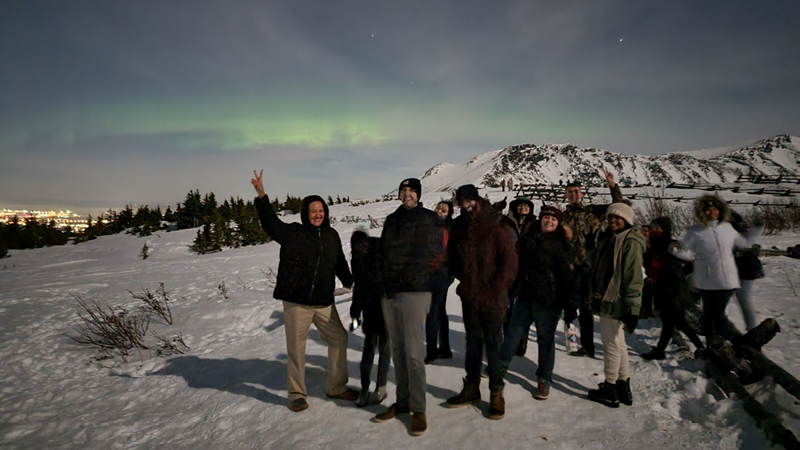 Partnership expands ILP Traveling Class
For spring break, 29 ASU Law students traveled to Anchorage, Alaska for the ILP traveling class Alaska Native Legal Issues and Solutions. 
ASU Law and the Indian Legal Program (ILP) partnered with the Alaska Native Justice Center (ANJC) and the Cook Inlet Tribal Council, Inc. to offer this course. Alex Cleghorn, ANJC's senior legal and policy director co-taught the class with Dean Stacy Leeds.
This week-long class exposed students to the culture, environment and unique legal issues of Alaska Native communities. Guest speakers, including ILP alumni Maude Blair ('02), Charlie Galbraith ('06) and Liz Medicine Crow ('05), presented on panels to share their insight and expertise. "What mostly resonated with me was applying a forward-looking approach to changing legislation instead of relying on legislative history to advocate for Native peoples," said Maryam Salazar (2L).
On top of her course schedule and assignments, Ravynn Nothstine (3L)  documented and shared her experience. 
Read more in this ASU News article: Spring break trip to Alaska provides ASU students with firsthand look at Indigenous law
We appreciate our partners, hosts, presenters and alumni for making this an enriching experience. Thank you to our students, faculty and staff for documenting the first ILP traveling class in Alaska!