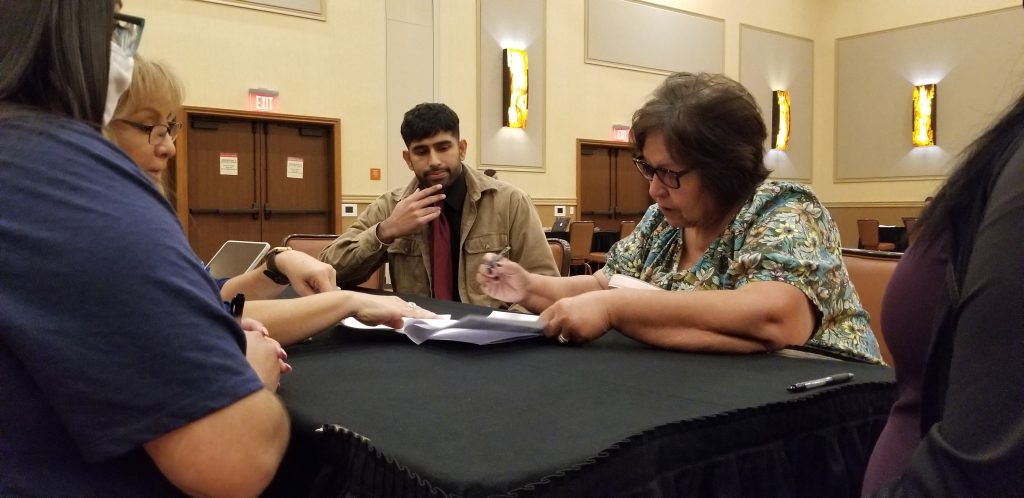 Student attorneys from the Indian Legal Clinic's Wills and Probate class recently helped fourteen tribal citizens of the Quechan Indian Tribe with their estate planning needs. Students met with clients one on one to determine each person's wishes so tailored wills and powers of attorney could be drafted for them. The clients were members of the Quechan Indian Tribe who needed an "Indian will," which is a will drafted to conform to the American Indian Probate Reforms Act's requirements for bequeathing trust or restricted land (i.e., allotments).
"Participating in the clinic gave me invaluable experience in drafting wills and building client relationships," said student attorney Joe Wilwerding (2L). "The wills clinics opened my eyes to the large need for those who know how to draft Indian wills to keep Native lands in the hands of the people to which they belong," added Courtney Kamauoha (3L).

Collectively, a total of 28 wills and health care powers of attorney were executed during the wills clinic. The student attorneys were supervised by Professor Helen Burtis ('07), and two volunteer attorneys from Rosette, LLP: Jim Palmer ('04) and Daniel Ray.