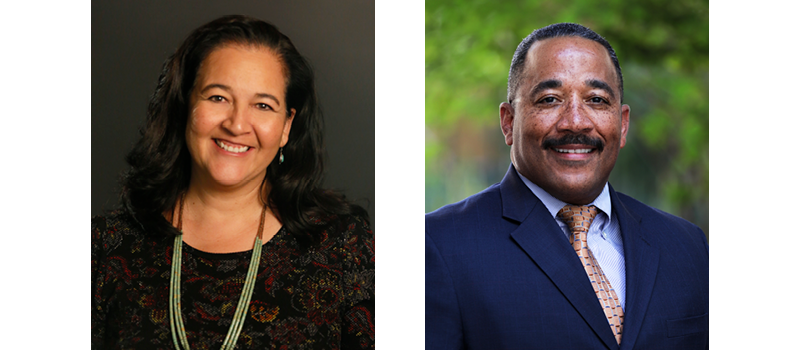 This past semester ILP Executive Director and Assistant Dean of Institutional Progress Kate Rosier and Assistant Dean Ray English of ASU Law's Office of Career and Employment Service joined forces to co-teach an undergraduate course LAW 394: Law School Foundations. The course was created to provide students with the opportunity to explore and develop the skills necessary to apply to law school and succeed in law school. This diverse roster took part in an intensive LSAT preparation course, and students learned about the law school application process and application strategies. They were also given the opportunity to network with law school administrators, law students, lawyers and judges. 
"I feel like the course provided students with a great foundation upon which to develop their critical thinking skills and to pursue admission into law school," said English. "My favorite memories surround oral arguments. Students did amazingly well, considering many had never made an oral argument before."
Over the course of the semester, the students were exposed to legal constructions of the courts in the United States and Arizona, including the function of courts and judges. Students participated in legal analysis exercises, draft legal memorandums and made oral arguments.
"It was a rewarding experience to work with talented and motivated students in the class," said Rosier. "It was fun to demystify the law school admissions process and direct them with helpful tips."
The course was initially designed to be in-person but due to a global pandemic, Rosier and English quickly took action and reworked the course to meet the needs of the students. By the end of the semester, they realized the course exceeded their expectations. "Kate and I make a great team! I am looking forward to working with her to improve the course."
"I think the biggest accomplishment is that all of the students attended every session, even though I made everyone turn on their cameras," he said. By the end of the semester, two students secured summer internships with Honorable David B. Gass of the Arizona Court of Appeals, Division One.
This course was based on the course previously taught by Jeremiah Chin ('15) and Dr. Bryan Brayboy. We appreciate their great work and forward thinking.