Our faculty has been involved in all sorts of exciting projects and actions! In a new style, here is a synopsis of our faculty's recent activities.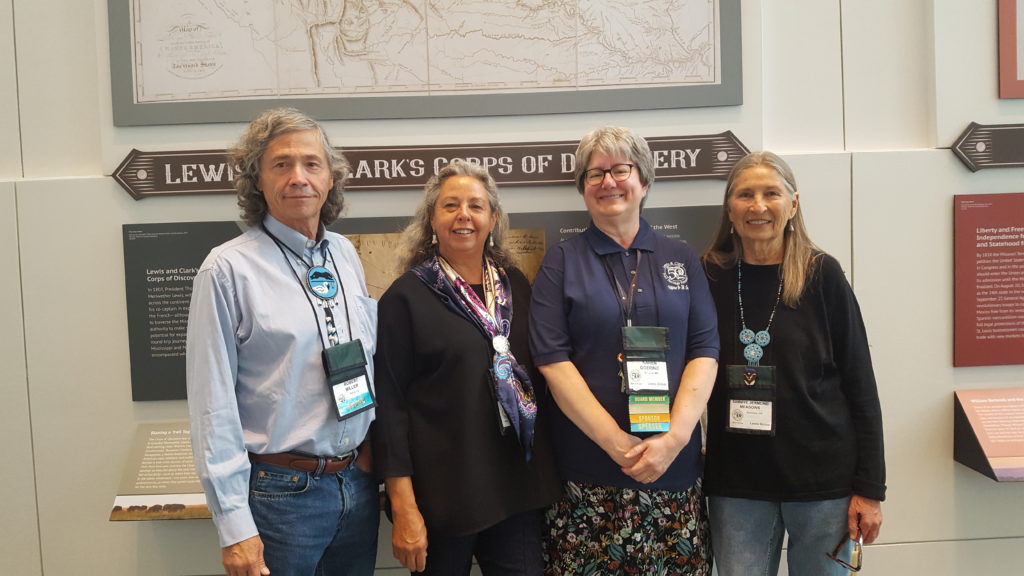 Professor Robert Miller presented on a panel at Missouri History Center on Sept. 24 in St. Louis at the Lewis & Clark National Trail Heritage Foundation's 50th Annual meeting about Indian nations, the Doctrine of Discovery and Lewis & Clark
Miller spoke on Sept. 22 at the 50th Annual Lewis and Clark Trail Heritage Foundation meeting in St. Louis at the Missouri History Museum. He was on a panel entitled "Lewis and Clark through Indian eyes." He presented the subject "Lewis and Clark: Agents of American Empire."
On Oct. 3, Miller gave a lunch time presentation on tribal courts to the Lewis & Clark Law School NALSA and Students for Eliminating Environmental Discrimination.
On Oct. 3, Miller emceed at the Oregon Native American Chamber of Commerce annual dinner.
Miller was announced as the recipient of the Pedrick Scholarship on Oct. 10 as one of the notable faculty honorees that bring extensive experience and knowledge to ASU Law. Congratulations! Read the full article here.
Miller continues to work diligently on his law review articles on Nazis and American Indian Law, tribal courts and General Ely Parker [Seneca], despite being on sabbatical. Always working hard!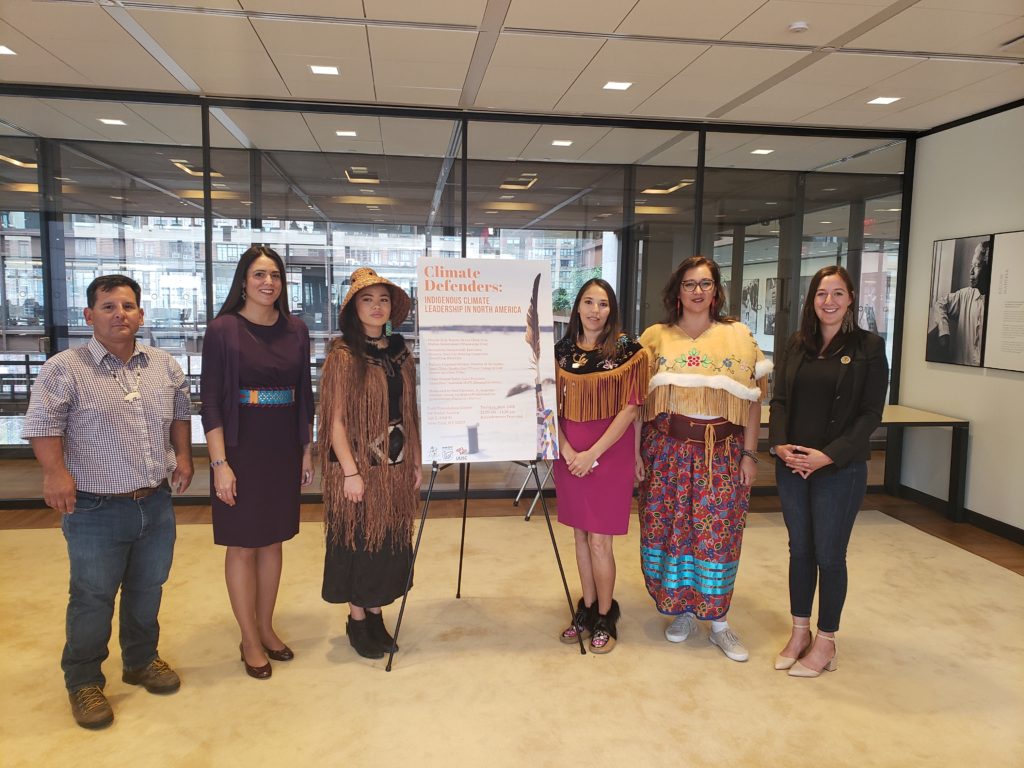 On Sept. 24, Professor Patty Ferguson-Bohnee was on a panel at the Climate Defenders: Indigenous Climate Leadership in North America held in New York City. She spoke with other indigenous climate activists about the climate issues at hand and potential solutions that could address these problems. Watch the recorded livestream here.
On Sept. 24, Ferguson-Bohnee appeared in KJZZ's broadcast "Native American Voters in Arizona Prep for 2020" to talk about common issues native voters face and the importance of taking voter action. Read the article and listen to the broadcast here.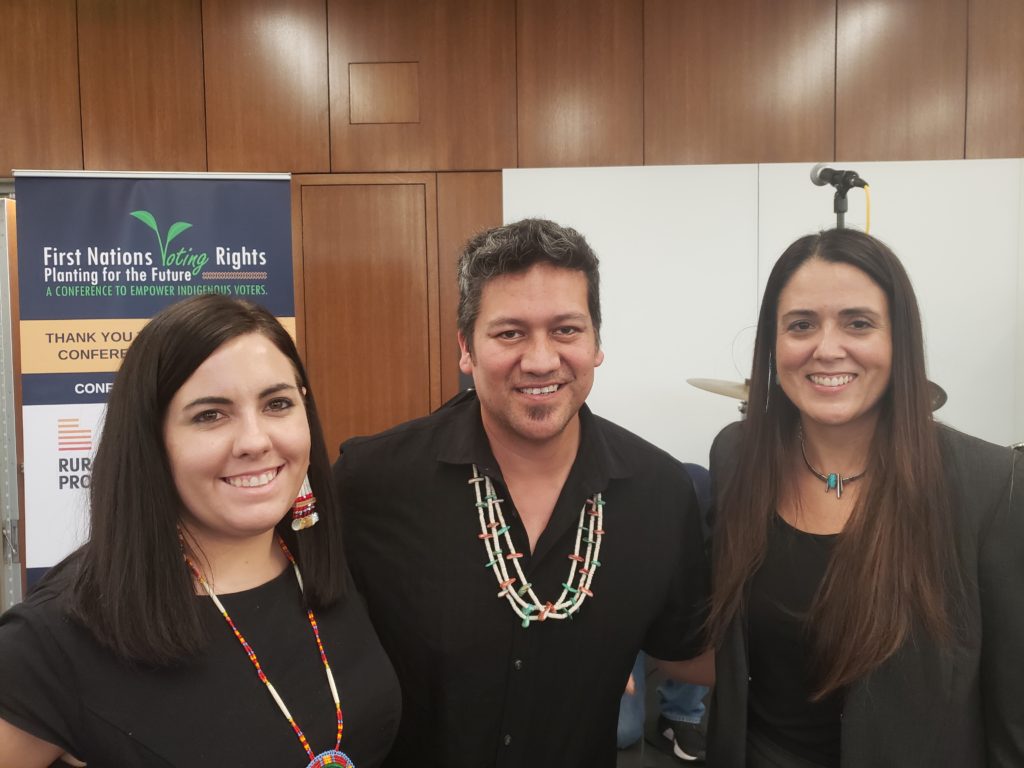 Ferguson-Bohnee and Torey Dolan ('19) attended the First Nations Voting Rights Conference—Planting for the Future on Sept. 25-27 organized by the Rural Utah Project and held at the University of Utah College of Law. Ferguson-Bohnee moderated panels on the Voting Rights Act and You and Voter Protection. She also participated on a panel focused on Early Voting, Satellite Elections Office and Mail-In Ballots. The goal of the conference was to discuss strategies for equal representation, preparation for the 2020 Census, redistricting and rural addressing projects to ensure that every Native Vote is counted.
On Oct. 1, Ferguson-Bohnee participated in the subcommittee discussion Voting Rights and Elections Administration in Arizona. Watch the recorded livestream here. The second panel starts around 1:09:00.
On Sept. 13, Professor Trevor Reed gave the lunch lecture, Sonic Sovereignty: Performing Hopi Authority at Öngtupqa (Grand Canyon), to ASU School of Music faculty and students.
On Sept. 20, Reed presented Copyright and Our Ancestors' Voices at Council for Museum Anthropology Biennial Conference in Santa Fe, New Mexico.
On Oct. 2, Reed presented Listening to Our Modern Lives at Music, Modernity and Indigenous Peoples symposium at Colorado College in Colorado Springs, Colorado.
On Oct. 4, Reed presented Cultural Appropriation and Fair Use: Why the Forgotten Factor Matters at the Marquette Law School Seventh Annual Junior Faculty Works in Progress Conference in Milwaukee, Wisconsin.
Oct. 14, Professor Lawrence Roberts participated on the panel "2019 Tribal Gaming in the Congress and Courts / 2020 Outlook at the Global Gaming Expo" in Las Vegas.
From Sept. 30 to Oct. 1, Professor Stacy Leeds presented Indigenous Land Tenure Systems in the United States and the Cherokee Legacy of Allotment: Highlighting UNDRIP Conformity Challenges as part of the United Nations Seminar of the Expert Mechanism on the Rights of Indigenous Peoples on the Right to Land for Centre for Human Rights at the University of Pretoria in South Africa.
Leeds was also newly appointed to the American Bar Association Advisory Committee for the Commission on Youth at Risk for the 2019-2020 committee.