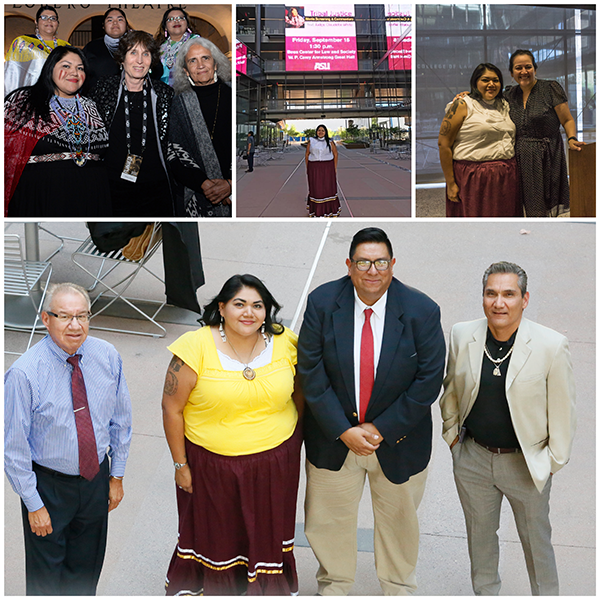 We mourn the loss of Judge Claudette White, ASU Law class of 2005. Judge White served as a judge for many tribal communities and was recently elected to serve as a council member for the Quechan Tribe. Claudette was a popular figure in Indian Country due to her quick wit, warm smile and dedication to Indian law and justice. She gained deserved notoriety after being featured in the 2017 PBS film documentary "Tribal Justice." The documentary featured Judge White and another tribal judge as they worked to use traditional concepts of justice to reduce incarceration and improve community safety. Claudette was always finding ways to give back, and we appreciate her efforts to present at ILP events, speak to students, and assist with tribal court trainings.
Most recently, Claudette performed with the Quechan Lightening Singers to open the inauguration events of President Joe Biden and Vice President Kamala Harris where she was able to personally congratulate them for their win and said she "would also like to thank both of them for their commitment to upholding the U.S. trust responsibility to tribal nations and our sacred lands, with the promise to restore lands, and protect the natural cultural resources within them."
Claudette's kindness, laughter, and friendship will be missed by all. Read more on Claudette's legacy in Indian Country Today's article.
Our deepest condolences go out to her son, Zion, and her family and friends.
If you'd like to send funds to support her medical and funeral expenses, go here.