In 2019, IRLS launched the IRLS Fellows program and welcomed its inaugural cohort. The IRLS Fellows program recognizes current ASU Law students with a strong academic record and a demonstrated commitment to the international rule of law field, and offers experiential and funding opportunities for these students in Phoenix and in Washington, DC.
Congratulations to our graduating IRLS Fellows, Megan Schandle (JD) and Cristian Payan (MLS). Both Megan and Cristian were part of the Spring 2019 IRLS cohort in Washington, DC. During their time in Washington, Megan worked at the American Bar Association's Rule of Law Initiative, and Cristian held a position at the US Agency for International Development (USAID).
Cristian and Megan join a growing community of students, alumni, faculty, and practitioners with a passion for international development, human rights, transnational security, and global criminal justice.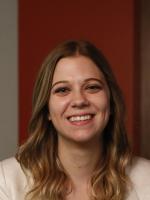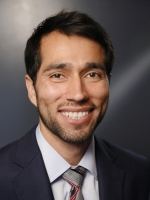 The ASU Law IRLS program allowed me to network with a variety of individuals and get an idea of the opportunities available for my career path. The opportunity to learn from distinguished professors who still practice what they teach is such an invaluable experience.
– Cristian Payan, MLS '19