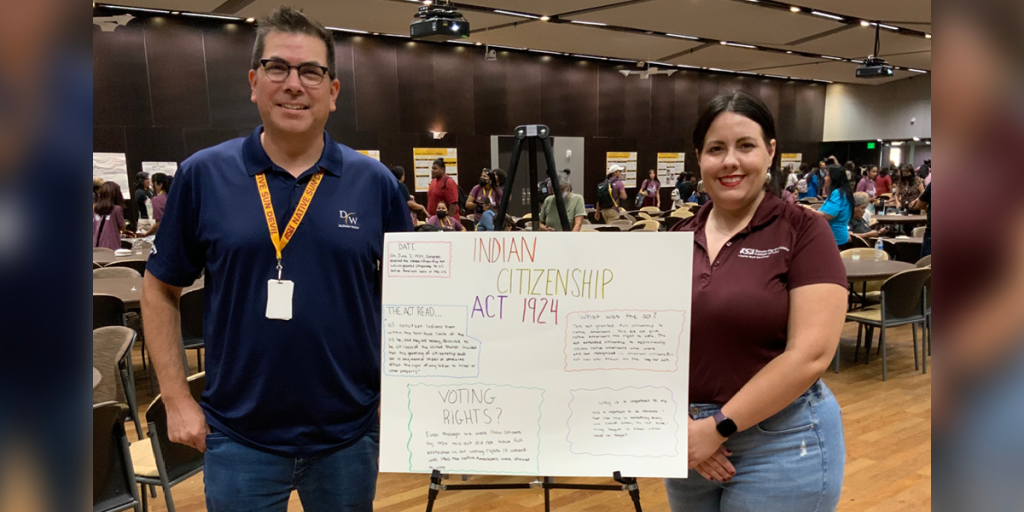 Last month, the ILP partnered with ASU's Office of American Indian Initiatives for its annual INSPIRE program, which provides high school students from tribal nations in Arizona the opportunity to participate in a week-long college readiness program as well as explore various academic focus areas. During the week, students develop academic and personal success strategies through culturally-relevant learning opportunities alongside ASU's Native staff and faculty. Students participating in the program have the opportunity to join learning communities where they receive instruction in a variety of areas.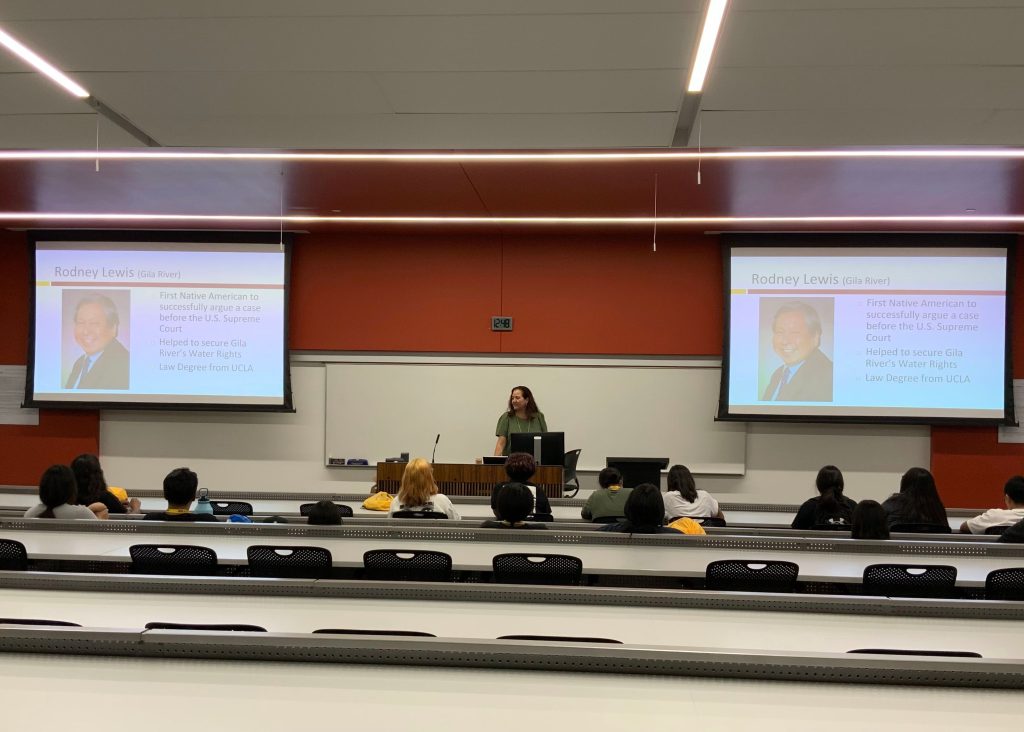 We were happy to welcome over 100 Native American high school students to ASU Law. ILP Executive Director Kate Rosier gave a presentation on the history of Indian law and the opportunities available to students who pursue a law degree. Students did a great job in creating their points and delivering their arguments during mock trial exercises. 

Throughout the week, Native Vote Fellow Torey Dolan ('19) and Kris Beecher ('20) taught a Law & Policy class at ASU's Tempe campus. With 15 students in the Law & Policy learning community, Dolan and Beecher taught the students some of the foundations of Federal Indian Law, discussed the history of American Indian Policy, Tribal Law, and about modern Native political movements.
"It was a privilege to be able to spend time with the INSPIRE students and teach them about law and policy," Dolan said. "I was inspired by their sense of Justice and their knowledge of their own Tribes' histories and cultures. They came to class knowing a lot and expressed their own visions of how law and policy should be. Their future is bright, and the future of Indian Country is brighter because of them."

Beecher, who is an attorney at Dickinson Wright stated, "The students' questions and answers about the law were very insightful and I am excited to see all the things they will accomplish as the next generation of Native American leaders."

Students ended the week with a showcase where they demonstrated what they learned through posters, poems, and presentations.
We appreciate the Office of American Indian Initiatives for continuing this treasured experience.